Moscow recalls victims of 2004 metro bombing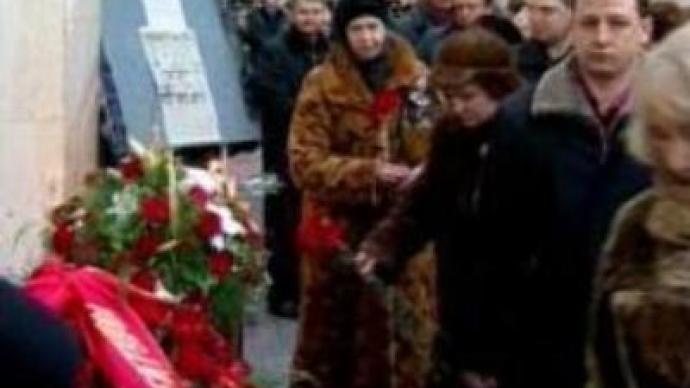 Across Moscow, services are held to remember the victims of the metro bombing of February 2004. Officials, relatives and friends of the dead have laid flowers at a memorial in the metro station Avtozavodskaya where the blast happened.
More then 300 people came to the station to commemorate the victims and hold a minute's silence.2 bombs exploded during the morning rush hour on February 6, 2004, killing more than 40 people and leaving more than 250 injured. The suicide bomber was in the second carriage of the packed train.Moscow City Court found 3 men guilty of being involved with the metro bombing. They were all given life sentences.
You can share this story on social media: