Moscow police seize big stash of heroin and hash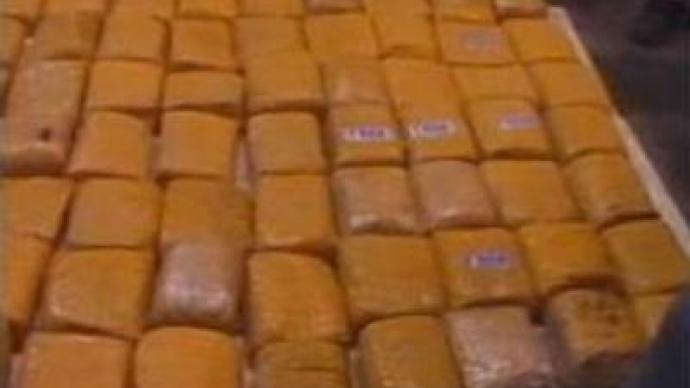 Anti-drug police in Moscow have seized a stash of heroin in a special operation. More than 436 kilogrammes of the drug, valued at $ US 353 MLN, was found hidden in the fuel tanks of a truck that was transporting cabbage.
Four people were detained. It comes after a record opium harvest in Afghanistan, source of 90% of the world's opiates.The Head of the Moscow division of Russia's Federal Drug Control Service, Viktor Khvorostyan, said the seizure follows a long surveillance operation.
"We seized 436 kg of heroin and more than three kg of hashish. We first spotted the group of suspects last year. During our work we identified the organisers and all the members of the criminal group, to learn about the methods and routes of trafficking as well as various tricks they had used. It must be said that the group operated not only in the Moscow Region but also in St. Petersburg and Western Europe. I also want to emphasise the fact that the heroin seized is of a very high quality and high degree of concentration,"
Mr Khvorostyan said.
You can share this story on social media: