Alien exodus: Hundreds to be sent home from Moscow camp for illegal migrants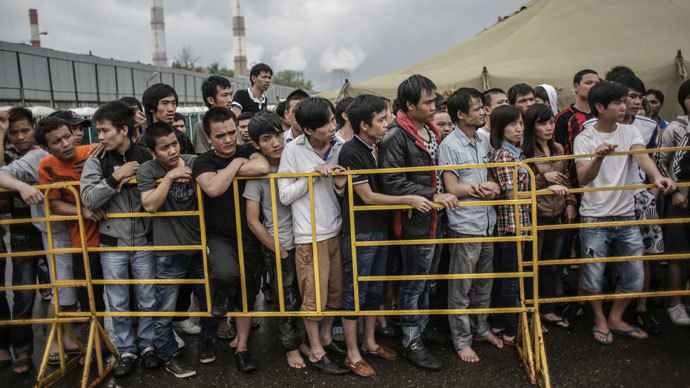 Moscow authorities have pledged to extradite by Saturday a third of some 600 illegal migrant workers that have been kept in a temporary camp since their workplaces were raided by police. Migration officials say they aim to close down the camp this week.
Of the 584 people being held at the migrant camp in Moscow's Golyanovo district, 560 are Vietnamese nationals. Other foreign job seekers came from Egypt, Syria, Tajikistan, Uzbekistan, and Azerbaijan. Two detained Syrians exercised their right to apply for asylum, as authorities took the situation of their home country into account.
The first group, consisting of 30 Vietnamese workers, was deported on Saturday. The rest are scheduled to be sent home by the end of August.
All of the migrants were arrested in recent police raids at their places of employment. One such raid saw 1,200 illegal Vietnamese workers detained at a complex of small workshops. 
"We were working and then all of a sudden police rushed in and detained us," illegal migrant worker Rustam told RT's Egor Piskunov.

Russia's Interior Ministry said the operation found workers and their families living in unsanitary conditions, and that the tent camp and field kitchen were promptly built to house and feed the detainees ahead of their deportation hearings.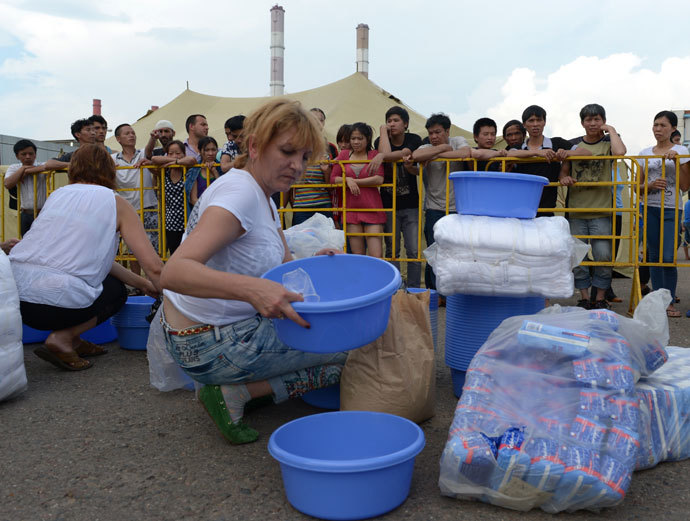 News of the 'tent town' of detained foreign workers sparked reaction from human rights groups and prompted authorities to assure the public that they are closely monitoring the situation at the camp. Russian consumer rights watchdog Rospotrebnadzor has detected and advised on sanitation violations at the site, but rejected reports of a raging camp epidemic.
Although still held in tents, some may argue that the detained may find their conditions to be better than before, due to the fact that hot meals are served three times a day – and they don't have to do hours of hard manual labor in hidden underground facilities to earn them.

The camp was inspected on Sunday by a politician from the liberal Yabloko party, Sergey Mitrokhin. He stated that he did not discover any human rights violations at the camp.  

While police raids on migrant workers reportedly continue, authorities say those inviting the migrants to work as 'cheap laborers' - as well as those sheltering them - are also being investigated. 
There are around three million illegal immigrants working in Russia, according to migration officials. However, independent studies show much higher figures. As a way to save money and cut down on hassle, many companies prefer to hire migrants instead of Russian citizens, who are entitled to social benefits.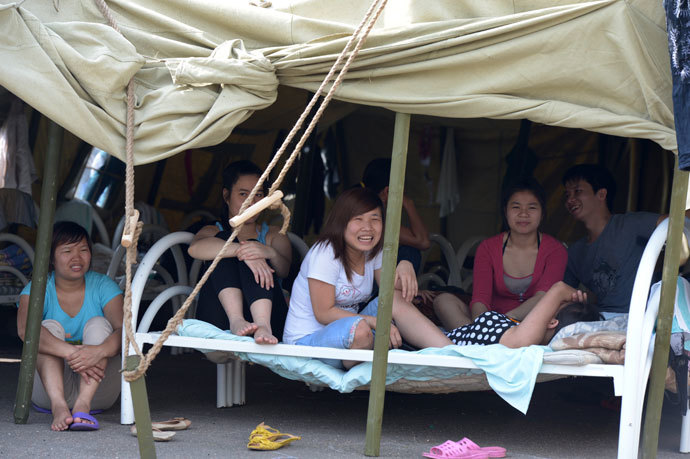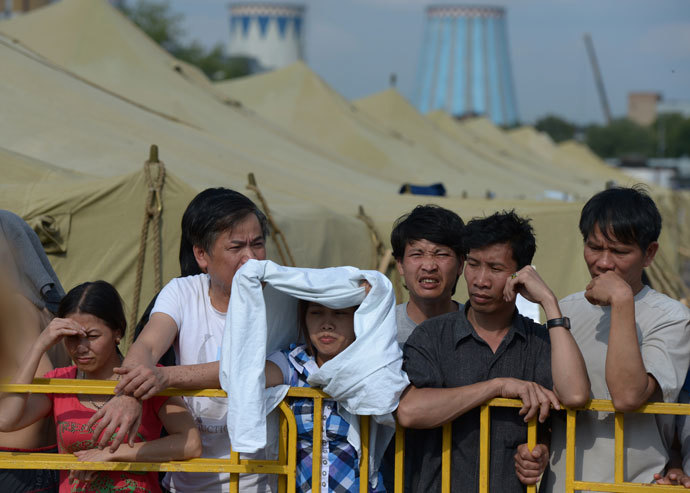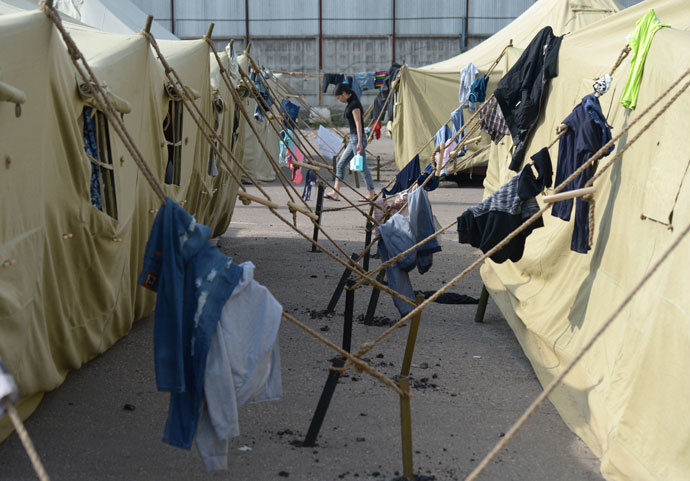 You can share this story on social media: