Moscow metro misfortune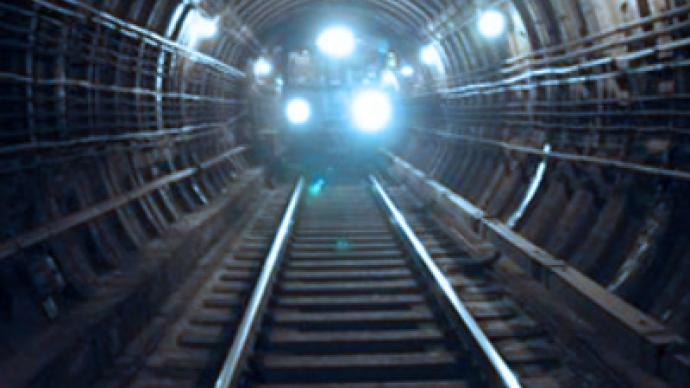 In the Moscow Metro a train driver has fallen out of a cabin while the train was in motion.
The driver who is thought to have been drunk at the time died on the spot. According to the underground depot the train driver was not at work and was traveling as a passenger.
Late on July 8 a group of young people, presumably the man's friends boarded the last carriage. While the train was moving the driver, who happened to have the key, opened the door to the non-functioning driver's cabin at the rear of the train. Then for reasons unknown he opened the cab's door and on one of the curves of the track failed to hold on and fell out.
The body was discovered by a driver of the following train, who stopped and called the police.
An underground employee pointed out that the deceased man was drunk, but she also states the final result will only be known after an autopsy is performed. She also asserts that the man had violated official responsibilities: "After having finished work he should have handed in the cab keys."
The accident which, fortunately, did not result in any injuries to other passengers is not an isolated instance.
A similar case happened in the Moscow underground in 2001. Back then, another driver fell out of the cab while the train was in operation. The train stopped thanks to a specially designed system, the so-called "dead man's pedal" – which is an emergency brake application. This system saved the lives of several hundred people.
The yard-master tried to contact the man but the latter would not answer. The worried metro employees found the body some 50 meters away from the train. Much like the incident on July 8, the man, too, had fallen out and died from brain trauma. In order to remove the body from the scene the metro employees had to cut the power to the station. Service only recommenced some 30 minutes later.
Read also: Two young girls sold into slavery for 2,000 dollars
You can share this story on social media: