Moscow mayor accuses Ukraine of censorship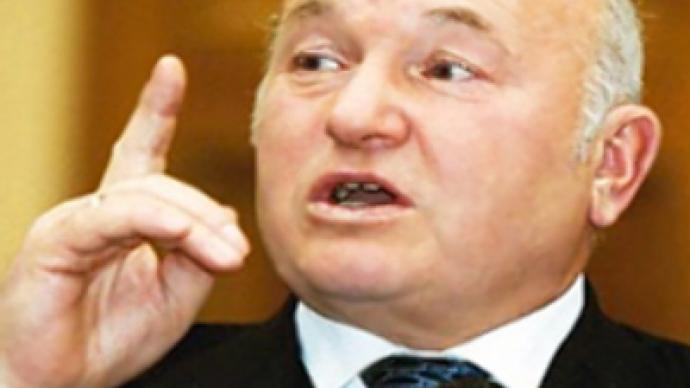 Moscow Mayor Yury Luzhkov has labeled as 'undemocratic' the recent detention of a Russian journalist at a Ukrainian airport. A journalist for the Russian channel TVTs was held overnight at Kiev's Borispol airport and had five tapes confiscated by customs
Artem Shirokov had filmed a report on the Ukrainian authorities' intentions to separate the country's Orthodox Church from the Moscow Patriarchate, and was boarding a flight home when he was detained.
"This shocking incident makes Ukraine look not like a country seeking to position itself as a showcase for promoting democracy from West to East, but like a nation frightened by the truth coming from Russia, and restricting the press, which is absolutely impossible in a democratic state," Luzhkov told reporters.
Mayor Luzhkov was banned from entering Ukraine in May after suggesting that the Black Sea city of Sevastopol be handed over to Russia. Despite the controversy, recent rumours suggest he is in contention to become Russia's ambassador to the country.
The confiscated footage allegedly focused on rising tensions between rival factions of the Ukrainian Orthodox Christian church.
The Russian embassy in Kiev has already sent a note of protest to the Ukrainian Foreign Ministry.
"Russia insists that the confiscated materials be returned to their owner as soon as possible, and an explanation be provided," the ministry said.
You can share this story on social media: