Moscow inferno: shocking photo report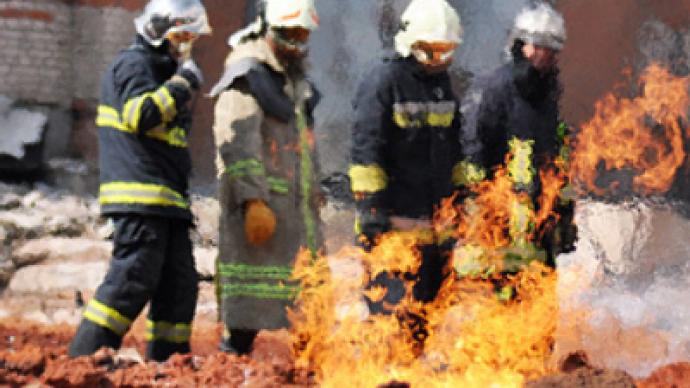 RT has assembled a photo report from the site of the massive fire in Moscow on May 9. The blaze has been dubbed the largest in the Russian capital for 64 years.
It started when a powerful blast hit a gas pipeline in the west of the city in the evening of the Victory Day celebrations. A massive fire quickly spread across 800 square meters. Residents across the capital witnessed the flames and some went to take photos at the scene. One such was Livejournal user 1beer.
Although the photos were taken the next day, hours after the fire was brought under control, the images are still striking.
"I was lucky to get through the security cordon and enter the damaged building, but it cost me my training shoes – the concrete was still very hot and the soles melted," the photographer wrote in his blog.

See pictures (photographer – Vasiliy Kuzmichonok)