Moscow gives young families helping hand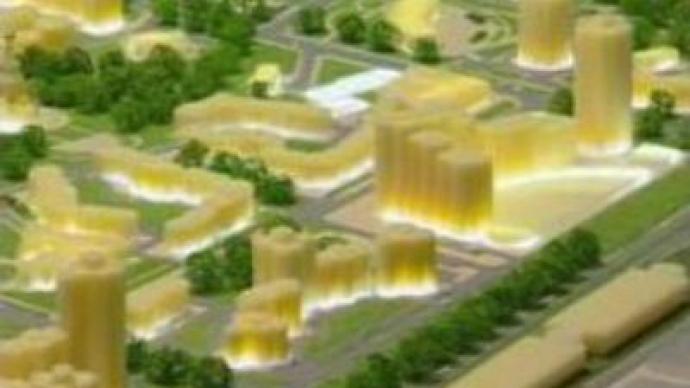 Housing is vital problem for most Russians. Searching for a key to affordable housing is a problem for the Russian government. Moscow's Mayor Yury Luzkov presented the Russian president the city's plans to tackle the issue.
More than a half of the country's population either have no housing of their own or live in wrecked premises. Current obstacles are heavy real estate prices, high mortgage interest rates, and lack of cheaper property for low earners. City government's "Housing for Young Families" programme offers a way out by providing its participants subsidies or considerable discounts. It is aimed at young families who live with their parents. For the past year it provided 4,700 families with housing.The demand however exceeds the offer. The plan is to have 400 MLN square meters built by 2010. The government hopes that by then at least one third of Russians will afford housing using mortgages or personal savings.Mayor Luzhkov shared his achievements with Russian President Putin while they were visiting a brand new model town in Moscow's suburbs – Kurkino.Ambulance, police and fire departments of its own, schools and kindergardens, numerous parks with a river bank – all that just less than an hour from a city centre.
Kurkino is a dream for any average city family, although not at an average price. And this town too has a trial house, that's on the programme for young families.
You can share this story on social media: