Car crash sets gas pipeline on fire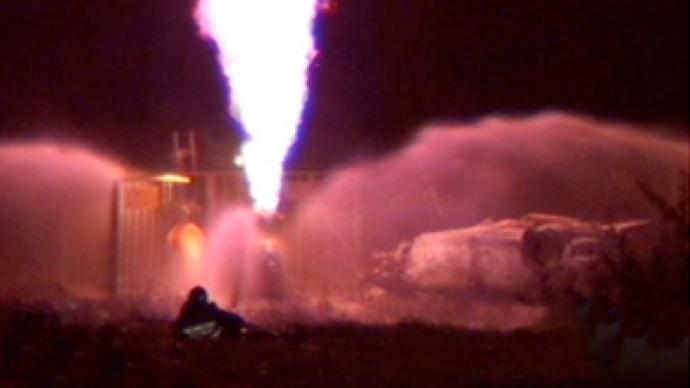 A fatal crash not far from Moscow resulted in a powerful gas pipeline blast, claiming the life of the driver and leaving a densely populated area without gas.
According to the Emergencies Ministry, the driver of a Toyota Corolla lost control of the car and smashed into the pipeline's surface valve. It has been assumed that he fell asleep behind the wheel of the vehicle.
Fifteen firefighting teams were struggling with the fire, the height of which reached 10 meters into the sky, RIA Novosti news agency says. Moreover, another pipeline nearby was in danger of exploding.
The accident left two hospitals in the Moscow region without gas, as well as more that a thousand cottages, 200 flats and seven boiler-houses in the neighbourhood.
It has been just four months since another pipeline blast rocked Moscow and the region, with a fire reaching almost 300 meters into the sky, with the only difference that no one was hurt.
You can share this story on social media: