Mortar rounds in Baghdad take 6 lives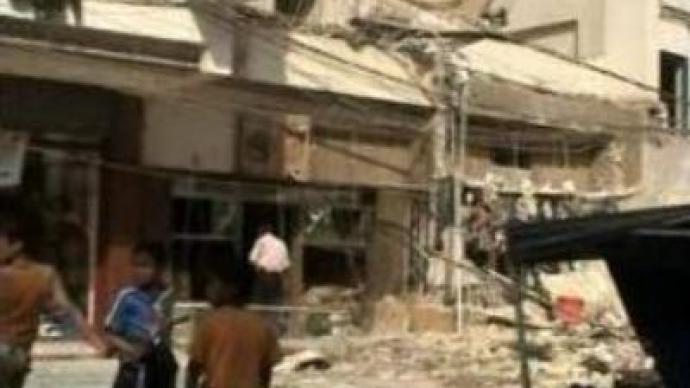 Two mortar rounds slammed into Baghdad's Shiite neighbourhood of Karradah, killing six people and wounding more than a dozen others. Meanwhile, the body of a man wearing a U.S. military uniform was found in the Euphrates River.
The discovery came as U.S. troops and Iraqi forces continued their search for three soldiers abducted after an ambush on May 12.In Baghdad's Sadr City, U.S.-led forces have discovered a cache of Iranian money and bomb-making equipment during a house raid. Two suspected militants died and 19 others were detained in the operation.
You can share this story on social media: