Ousted Egyptian President Morsi faces jail term over 2011 prison escape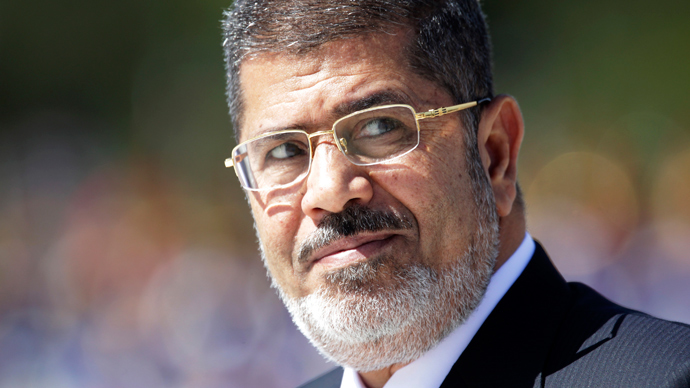 The ousted Egyptian President Mohamed Morsi is facing yet another criminal trial over an episode in January 2011, when he along with 129 other people escaped from a prison.
Egyptian investigators referred the case against the escapees to a criminal court on Saturday morning.
Morsi and dozens of other inmates of the Wadi Natroun prison broke out in January 2011 amid the public uprising against the rule of then-President Hosni Mubarak.
Prosecutors say members of the Palestinian militant group Hamas, the Lebanese militant organization Hezbollah and the Egyptian Muslim Brotherhood Islamist movement were involved in attacks on the prison. The siege involved the killing of several guards.
Media reports said that thousands of prisoners managed to escape the prison at the time, including Morsi and several other prominent activists of the Muslim Brotherhood.
Morsi was deposed by the Egyptian military in July. Since then several criminal cases against him have been launched.
One of them accuses him of inciting deadly violence during the December 2012 protest in Egypt. Another case involves espionage charges.
You can share this story on social media: