More survivors rescued in Indonesia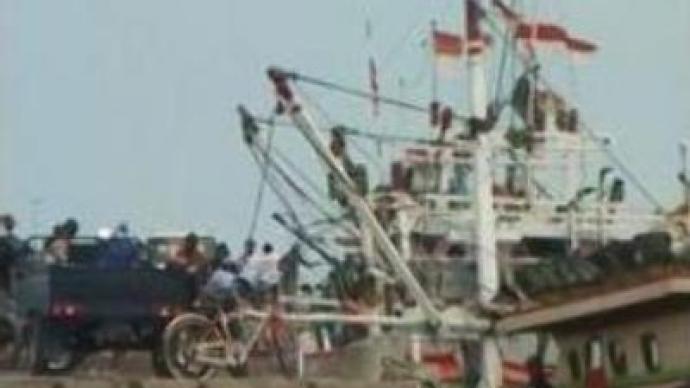 In Indonesia 14 more survivors have been rescued after their ferry sank more than a week ago. The group were picked up by a passing cargo ship after spending 9 days on a life raft.
The survivors are expected to arrive on Sulawesi Island on Monday. Meanwhile, a 15th victim died soon after being rescued late on Sunday evening. Distraught relatives are still waiting for news of several hundred people missing after the disaster. It is now thought they may be trapped in the hull of the ship which sank between Borneo and and Java on December 30.
You can share this story on social media: