2 more Lebanese soldiers killed at Palestinian refugee camp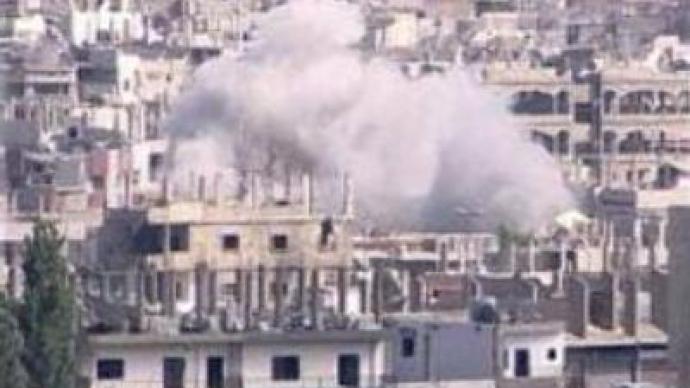 Two more Lebanese soldiers have been killed and 5 wounded in fighting between the country's army and militants at a second Palestinian refugee camp, as troops continue to battle against militants in another refugee camp in the north.
The fighting broke out on Saturday when an army checkpoint outside the camp was attacked by rocket propelled grenades.Bomb explosions and machine gunfire rock the Ain Al-Helweh camp in the south, as violence believed to involve Jund Al-Sham militants continues.The clashes in the south come as the army presses ahead with its 16 day offensive against militants inside in another refugee camp in the North. Reinforcements have been brought in as troops try to dislodge Fatah Al Islam fighters inside the Nahr El Bared camp.More than one hundred civilians, soldiers and militants are reported to have died in the two weeks of fighting in north. Tens of Thousands have fled the area.The casualties in the Nahr-al-Bared camp in the last three days are unknown as relief organisations have not been allowed inside. It is not clear whether the two attacks are related but the Islamic militant groups share ideological similarities.Lebanon is home to 12 Palestinian refugee sites, opened following the establishment of Israel in 1948. Traditionally the army does not enter these refugee camps, leaving security inside to militant groups.
You can share this story on social media: