More Lebanese parties warn of impending crisis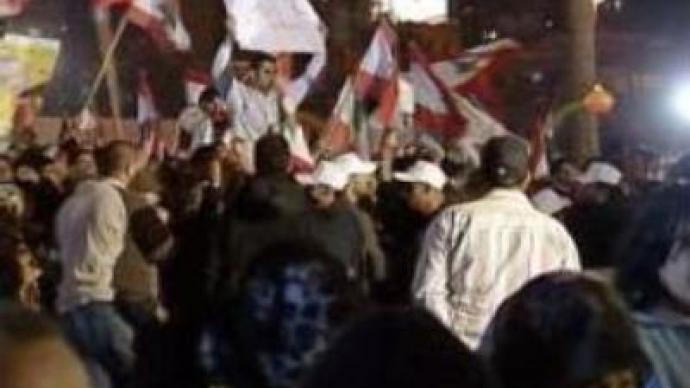 As the standoff in Beirut goes into its eighth day, more parties call for a quick end before the situation escalates into violence. Lebanon's influential Maronite Catholic Church warns that the political crisis has reached a dangerous level.
The religious leaders have called for the Parliament to convene to break the deadlock. Lebanese Prime Minister Fouad Siniora appealed to demonstrators on Wednesday to stop the protests and return to the negotiating table, to help rebuild Lebanon. He is refusing to give in to their demands and resign.Meanwhile a team of Russian servicemen have efficiently fulfilled their task rebuilding bridges that were destroyed in the summer conflict. The military from the Chechen Republic who were providing security for the constructing engineers return home too.While in Lebanon, the servicemen from Chechnya adhered to Muslim traditions and Muslim ways of behavior but also performed their duty in full compliance with the law of the Russian Federation and the country they were deployed in. Chechen Prime Minister Ramzan Kadyrov told Russia Today that he was proud of his men.The last of 8 bridges built by Russian soldiers was opened on Wednesday. The bridge in Damur will carry traffic along the Beirut-Saida highway which was destroyed in the summer conflict between Israel and Hezbollah.A ceremony in honour of the event was attended by representatives of the Lebanese government and the military command, as well as the Russian ambassador to Lebanon. In the afternoon, after the farewell meeting, Russia began to fly the 300 servicemen home.
You can share this story on social media: