More killed by violence in Iraq: UN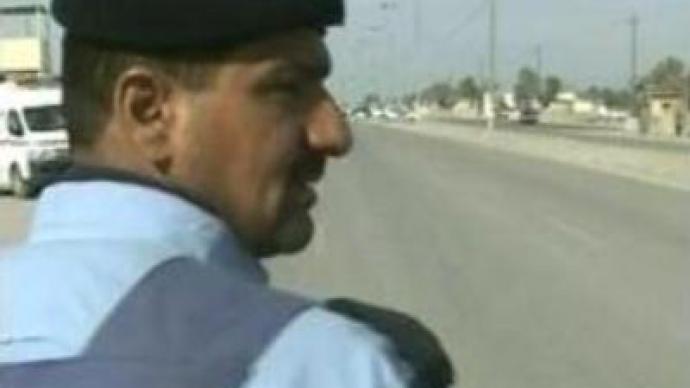 At least 250 militants have been killed by US-backed Iraqi forces in a battle near the holy city of Najaf. The UN has estimated about 100 people were killed by violence in Iraq every week.
The Iraqi authorities say the fighting was aimed at preventing attacks on religious pilgrims during major Shiite rituals. The battle between Iraqi forces and gunmen went on throughout the day. Iraqi security forces in Najaf said more than 250 corpses had been found at the scene. However, the exact death toll would be released on Monday. Another 10 gunmen had been captured, including one Sudanese militant.
Provincial officials said the gunmen planned to attack Shiite pilgrims and clerics during ceremonies marking one of the holiest dates in the Shiite calendar – Ashoura. The US military says an American helicopter went down during Sunday's combat operations. 2 crew members on board died. A U.S. statement said the incident occurred while the helicopter was conducting operations to assist Iraqi Security Forces. Meanwhile, in Baghdad, on Sunday, 5 pupils were killed and 20 wounded in a mortar attack on a girls' school in the western part of the Iraqi capital.At least 7 other people died in a series of bombings and shootings across the city.Later, in Sadr City, a parked car bomb exploded near a market, killing at least 4 people and wounding 39. In the latest attack, in the Bhaiyaa neighbourhood of western Baghdad, a bomb hidden in a bag exploded at an outdoor market. At least two people are killed and 17 wounded – including two children. In the northern Iraqi city of Kirkuk, two car bombs exploded within a half hour of each other, killing a total of 11 people and wounding 34.More than 150 people have died in Iraq this week alone.
You can share this story on social media: