More bloodshed: Middle East counts the victims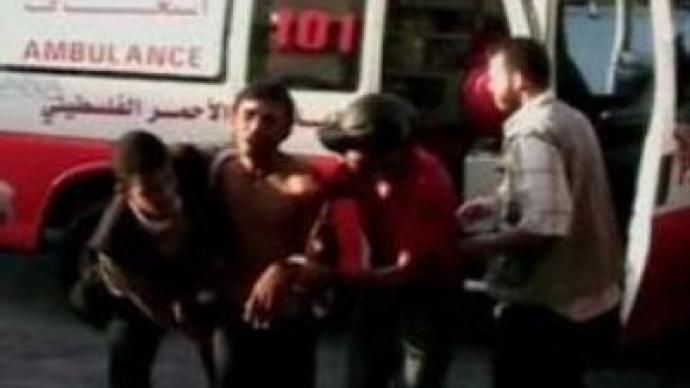 Latest Israeli raids on southern Lebanon and Gaza killed at least 70 as Hezbollah fired more rockets into northern Israel. Strikes continued on the West Bank and Gaza, where an Israeli soldier, captured on June 25, is still being held.
As the international community hesitated, the bloodshed worsened. At least 63 civilians were killed in Israeli air strikes on Wednesday as Israeli planes pounded
Beirut
's southern suburbs, hunting for Hezbollah.
Lebanon
's government says more than 300 civilians have been killed and another 1,000 injured since the violence began nine days ago.Hezbollah rocket attacks on
Israel
killed two children in the northern city of
Nazareth
, home to
Israel
's largest Arab community, on Wednesday. Around 900 Katusha rockets have hit towns and cities in northern
Israel
since the crisis began, and 15 Israeli civilians have died.The Israeli army pushed into central
Gaza
with ground and air attacks, killing four militants and five civilians. Sixty were injured. Despite pleas from the Lebanese government for a cease-fire, there is no sign that either
Israel
or Hezbollah are set to stop fighting.
You can share this story on social media: