First-ever lunar south pole mission could be attempted by 2016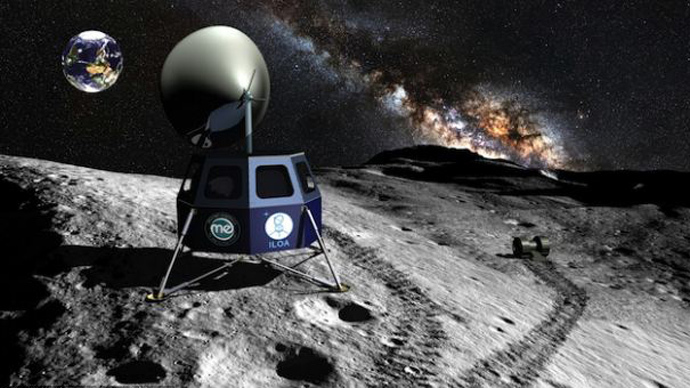 The launch of Man's first-ever mission to the Moon's south pole was announced by two private US companies which plan to set telescopes on top of a lunar mountain as early as 2016.
The private $100 million enterprise mission will be both scientific and commercial, the International Lunar Observatory Association (ILOA) and startup Moon Express said in a joint press release.  
They plan to install a two-meter radio antenna along with a smaller optical telescope on a five-kilometer-high lunar peak of a crater called Malapert.
This "will be the world's first instrument to conduct international astrophysical observations and communications from the lunar surface, providing scientific research, commercial broadcasting and enabling Galaxy 21st Century education and 'citizen science' on the Moon", said ILOA on their website. 
The telescopes' location will be able to provide the clearest images of the Milky Way galaxy because they wouldn't be subjected to hazy interference from the Earth's atmosphere. The moon would also block them from radio and other electromagnetic waves created by modern human technology. The quality of the images is even expected to exceed anything produced by the best space-based instruments.
Though the telescopes on the south pole would depend on costly satellite relays, the great advantage is that they would have a "direct line to Earth," said Steve Durst, founder and director of ILOA, as cited by Wired.com.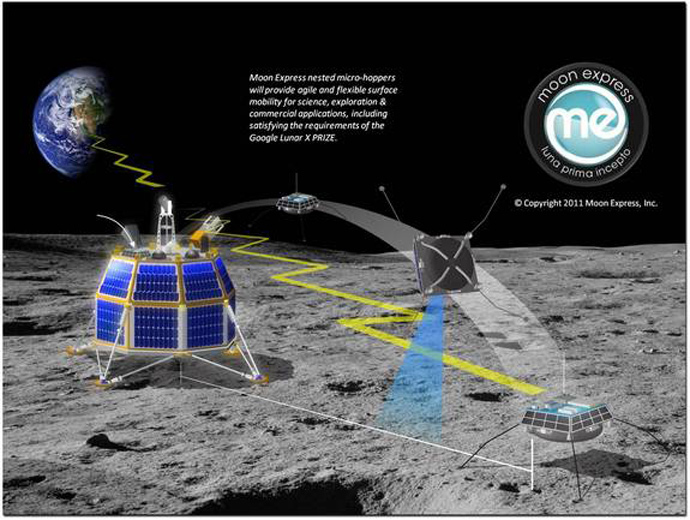 Furthermore, the location on the Malpert crater seems to be  beneficial due to the milder climate in contrast with other lunar territories as the south pole gets showered with sun light for 90 per cent of the lunar rotation period (which lasts an Earth month) and enjoys a relatively stable temperature: around -50 degrees Celsius.
The sunlit location would be suitable for solar panels collecting energy, said Durst, averting the need for a nuclear power source. The ILOA director also believes that lunar poles could be the best locations for human settlements on the natural satellite, as they are also a potentially resource-rich area.
"What drives us is the desire to see humanity as a multi-world species," he said.
Moon Express, which is providing the lander and engineering expertise for the telescope, has commercial ambitions to extract metals and minerals from the moon and sell them back on Earth. Meanwhile the possible water resources could be used by astronauts at an eventual lunar base.
Moon Express plans to send a small rover across the Moon to inspect the surface and what exists there, said entrepreneur Bob Richards, the company's CEO.
Still, Moon Express has not yet landed a single probe on the lunar surface and is hoping to accomplish its first mission in 2015 in a bid to win the $20 million Google Lunar X-Prize. The mission is to carry a shoebox-sized telescope to test the ILOA's technology on the moon.