Discovery of Monsanto GMO wheat threatens US exports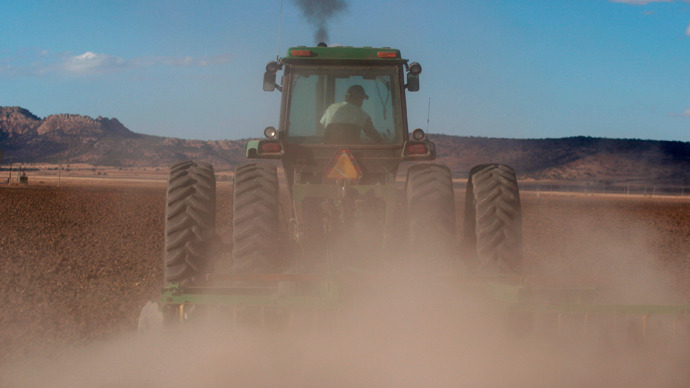 The discovery of a Monsanto-created, genetically modified strain of wheat in the US that was never approved by the United States Department of Agriculture has imperiled US exports of a staple world food commodity.
Japanese authorities have already opted to cancel part of a tender offer to buy US western white wheat and have suspended imports of both that variety and feed wheat, Reuters reported on Thursday.

"We will refrain from buying western white and feed wheat effective today," Toru Hisadome, a Japanese farm ministry official in charge of wheat trading, told the agency.

Japan, the biggest buyer of US wheat behind Mexico, will continue buying hard red winter and spring wheat from the US as well as grains from Canada, which are used for the production of bread and noodles.

However, Hisadome said the government has asked US authorities to provide more details of their ongoing investigation and Japan will stop buying the suspended species of wheat until a test kit is developed to identify genetically modified produce.

There is currently no US approved test kit to identify genetically engineered wheat. The USDA has said it is developing a "rapid test" kit.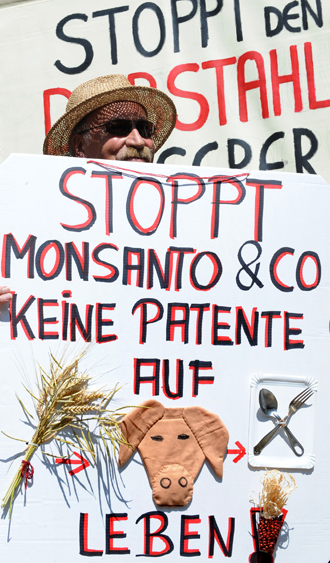 Other major Asian importers like Korea, China and the Philippines said they were closely monitoring the situation, while the European Union is set to test any incoming shipments, saying it will block any containing GM wheat.
Following the announcement, wheat for July delivery fell 8.25 cents to $6.945 a bushel on the Chicago Board of Trade.

The wheat, created by Monsanto Co., appeared on an 80-acre farm in Oregon in April. On Wednesday, the US Department of Agriculture (USDA) said it had conducted a genetic test on the wheat and found that it was an experimental type created by the US agribusiness giant which had never been approved for sale.

Following the discovery of the GMO wheat, USDA Acting Deputy Secretary Michael Scuse said that state agriculture directors in Oregon, Washington and Idaho are now coordinating a multi-state investigation, and foreign trade representatives in Canada, Mexico and Asia have been contacted.  

The USDA has never approved any GMO strain of wheat to be grown in the US, but Monsanto field tested a genetically engineered variety from 1998 through 2005. It was never put into use however, due to global opposition to genetically engineered cereal grains. Wheat remains an exception however, as more than 60 genetically modified crops have been approved for US food and feed supplies.
The top three GMO crops grown in the US are soy, corn and cotton, according to the USDA. Some Eighty-eight perc ent of corn and 93 pe rcent of soybeans grown in the US are genetically modified.

Although the United States produces only 10 percent of world wheat it is consistently the world's biggest wheat exporter. With world trade in wheat greater than for all other crops combined, Wednesday's findings could dent US export prospects at a time when the USDA is expecting record global production, boosted by a 48 percent hike in Russian output and a 40 percent gain from Ukraine.

However, the USDA says US exports will likely fall 9.8 percent to 25.2 million tons in the year that starts on June 1, Bloomberg reports.  

"This is not something we need to see when exports are suffering anyway," Darrell Holaday, the president of Advanced Market Concepts in Wamego, Kansas, told the New York based agency in a telephone interview. "It's a negative story during a negative export time, and if the Black Sea keeps getting rain it's going to be a tough, competitive wheat market."
You can share this story on social media: