Monsanto's 'healthier environment' ads banned in South Africa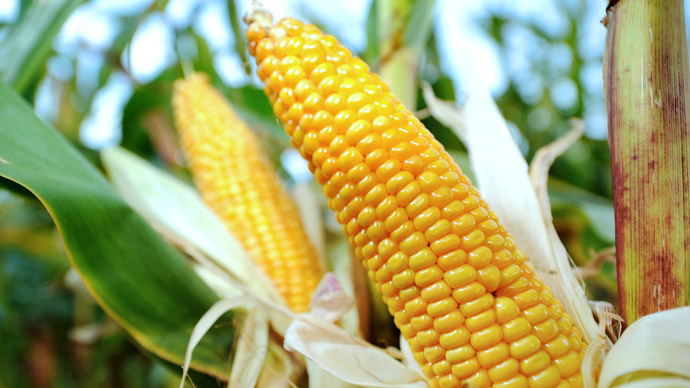 The Advertising Standards Authority (ASA) of South Africa has ordered biotech titan Monsanto to withdraw its ads on local radio in which the company boasts the supposed benefits of GM crops, including a "healthier environment" and "more food sustainably."
The authority's order for Monsanto to withdraw its commercial on Radio 702 will take immediate effect, according to a press release on the entity's website.
According to the ASA, the claims made by the leading producer of genetically engineered crops are unsubstantiated.
The move follows a complaint to the ASA lodged by the African Centre for Biosafety (ACB) about the commercial.
In the ads, the agricultural giant claims that GM crops "enable us to produce more food sustainably whilst using fewer resources; provide a healthier environment by saving on pesticides; decrease greenhouse gas emissions and increase crop yields substantially."
The compliant was supported by Judith Taylor from the environmental and anti-nuclear organization Earthlife Africa, according to the ASA.
Monsanto responded to the complaint but was unable to provide input from an independent and credible expert confirming the ostensible benefits of GM crops, as is required by South African advertising law.
"We are elated with this decision. Monsanto has already been warned by the ASA as far back as 2007, that it needs to substantiate its claims from an independent and credible expert in the matter of GM Food/M Wells/ 8739 (18 June 2007) regarding its claims of the so called benefits of GM crops. However, it appears Monsanto does not have much regard for South African law as it is hell bent on disseminating false information to the South African public, " said Mariam Mayet, executive director of the ACB, according to its press release.
The ASA has warned Monsanto that "it should ensure that it holds proper substantiation for its advertising claims" or risk the expansion of further sanctions on the company – the products of which have already been banned in several countries.
France is among those countries which have enacted a recent ban. The nation's agricultural ministry on Saturday banned the sale, use, and cultivation of Monsanto's genetically modified maize MON 810. France insists that GM crops pose significant environmental risks. Another ban was imposed by China when the country last year refused no fewer than five shipments of American corn allegedly over concerns that it could have been tainted by a biotech variety of the crop.
You can share this story on social media: