Modern communists nostalgic about USSR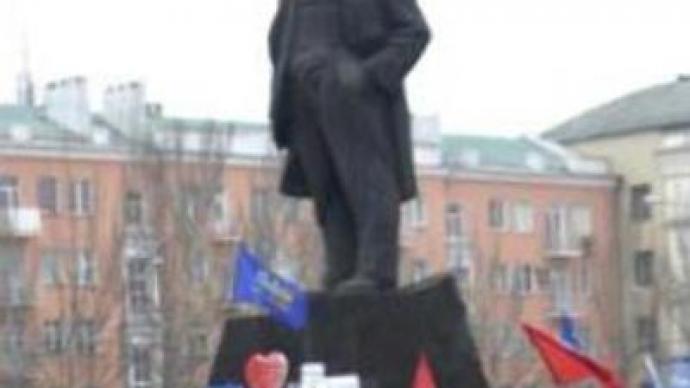 The leaders of communist parties from Russia and CIS states have gathered in Moscow for an annual plenary meeting. Back in the USSR there used to be only one Communist Party.
Today the Russian Communist Party is attempting to secure supporters in ex-Soviet republics and determine a common political strategy for the future. Their ideals have never changed, neither has their goal, which is to return the Soviet Union.
"Last year we started together by fighting in Strasbourg when the USSR was called a criminal state, which we couldn't put up with,"
says Gennady Zyuganov, leader of Russia's Communist Party.
"If they call a country that saved the world from the Nazis a 'criminal state', then who is not a criminal?!"

Communists are nostalgic for the country they once belonged to. But many are sceptical about the Soviet Union ever being restored.
"It will never be the same USSR as it once was,"
concedes Tatyana Golubeva, Belarus Communist Party's leader,
"because too much damage has been caused from the outside to ruin it. But as you see all the former republics are attracted towards each other and slowly they are integrating."

The break-up of the Soviet Union left many people in the once vast country striving to survive as social guarantees and stability were gone. The communists now say they speak for those people, and this point is proven by opinion polls – they have about 40% backing.
"The number of our supporters in large cities has grown three times as big,"
maintains Gennady Zyuganov.
"It used to be 7% in Moscow, now it's 20%. In Novgorod it's 25%, the same as in Cheboksary."
2007 marks the 90th anniversary of the Bolshevik Revolution and 95 years since the first issue of Pravda newspaper (the Soviet-era voice of the Communist Party). And now the Communist Party is the second largest political faction in the Duma, the lower house of parliament, and its membership in Russia is nearly 500,000.
You can share this story on social media: