Budget Buster: UK Defense Ministry slammed for wasting billions in public funds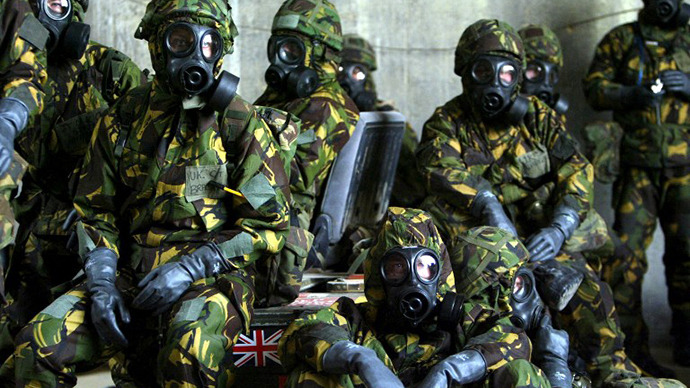 Over £1 billion in public money was spent by the UK Ministry of Defense (MOD) on unused equipment and spare parts between April 2009 and March 2011, the Public Accounts Committee said. A further £3.4 billion in gear was stored and went unused.
Some £1.5 billion was reportedly spent purchasing 38 percent more raw material and 'consumable inventory,' such as clothing or ammunition, than was needed, according to a report published by the UK's Public Accounts Committee.

"It is unacceptable that the Ministry of Defense is wasting significant amounts of public money buying equipment and supplies that it doesn't need," said Richard Bacon MP, a member of the Public Accounts Committee.

Some central non-explosive depots were reportedly filled to 80 or 90 percent capacity because of the department's habitual hoarding.

"The problem is likely to get worse unless the MOD acts now to get rid of the £3.4 billion stockpile of supplies it has identified as no longer being needed," Bacon said, adding that the department has recognized that it is "wasting significant amounts of public money."

However, the report also showed that the MOD has made little progress in improving the management of its inventory over the last 20 years; despite previous recognitions – some as early as 1991– that the MOD was wasting huge sums of money, it has continued to use taxpayer funding ineffectively.

"Project teams within the department can order as much consumable stock as they think they might ever need because they are only billed for it when they use it," the report said. As a result, the MOD has been plagued by regular over-ordering.

The report follows suggestions that money from the UK's foreign aid budget could be poured into the MOD, after significant public funding cuts. The MOD has been repeatedly slammed for financial carelessness over the last few years.

Last June, it was revealed that the MOD was hoarding 54 years' worth of spare parts for the retired Nimrod aircraft, as well as £24 million in items that were not needed by the military, according to reports by the National Audit Office. It was also announced that 22,000 personnel would lose their jobs in decommissions of battleships, fighter jets and tanks.

In January 2009, more than £300 million in taxpayer money was reportedly lost by the Ministry of Defense due to poor bookkeeping, with £8 million written off after being given to hundreds of soldiers in error.

But earlier this month, UK Prime Minister David Cameron said that he was "very open" to the idea of channeling billions of pounds from the UK aid budget to the Ministry of Defense. The remarks came after the 2012 Autumn Statement made by the UK treasury, which confirmed the MOD would suffer £735 million in cuts to its core budget.

The MoD has come under intense public criticism recently following the reports of budget mismanagement. "A lack of basic competence can be corrosive when it comes to defense planning and funding," UK Labour MP Jim Murphy said in the Spring 2013 Defense Management Journal.

"Continued waste is unacceptable at a time of deep defense cuts and government failure to balance the books," he added on Labour Press Team's Twitter page.

You can share this story on social media: