Mobile phone scammers target millions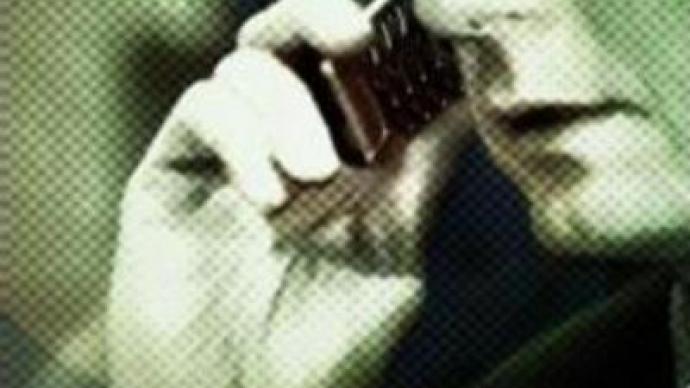 Mobile phone scams are on the increase in Russia and it's costing customers dearly. Now authorities are aiming to crack down on criminals who are raking in thousands of dollars every month.
The mobile phone is the 21st century's most popular fashion accessory, and one of the most versatile. You can check your e-mail, download the latest music videos and keep in touch with everyone you know.But it's their sheer popularity which also makes them a perfect target for scammers.Mobile phones are everywhere. There are now more registered SIM-cards in Russia than there are people in the country. But that means that there are literally millions of potential targets. And if a scammer has your details that next call could be very expensive.Authorities estimate that gangs are regularly swindling phone users out of thousands of dollars each month.Gangs get hold of customers details through illicit internet databases, or even more easily, from web site forums and information boards. One of the most popular tricks is to pretend to be a friend or relative in trouble and needs cash to get them out of it. The unsuspecting victim is then lured to a specific location, where a police impersonator relieves them of their money. Many people are taken in. And authorities warn that the fraudsters are using increasingly sophisticated methods.
"You might get a call or text message saying you've won a lottery held by the mobile operator and a known radio station. They tell you you're eligible to receive a notebook computer or a car as a prize and that in order to receive it you must activate a payment card, with payment varying from $US 50 to $US 400. Of course, when you turn up at the radio station to claim it, it doesn't exist,"
says Irina Zubareva, the Interior Ministry press secretary.But officials are cracking down on the gangs. In two successful recent raids, criminal groups from Moscow and the Podolsk region were arrested. In the time they had been active, police estimate they had swindled almost $US400,000 from unsuspecting phone users.And mobile phone operators have some tips for customers who receive unusual phone calls or texts.
"If you receive a call, particularly if it comes unexpectedly, and they tell you it's your cell operator, you should at least check if it's true. You can, first, call their official information service; two, you can ask the man to introduce himself; three, you can go to their web-site and check if they really offer some kind of special deal,"
advises Roman Prokolov, Dep.Gen. Director of MEGAFON mobile operator.Encouraging the public to protect themselves is a step in the right direction. But mobile phone fraud is still on the increase. And unless authorities find a way to stop the scammers for good, there'll always be a danger that your mobile phone might get you taken for a ride.
You can share this story on social media: