Weak and freezing, but alive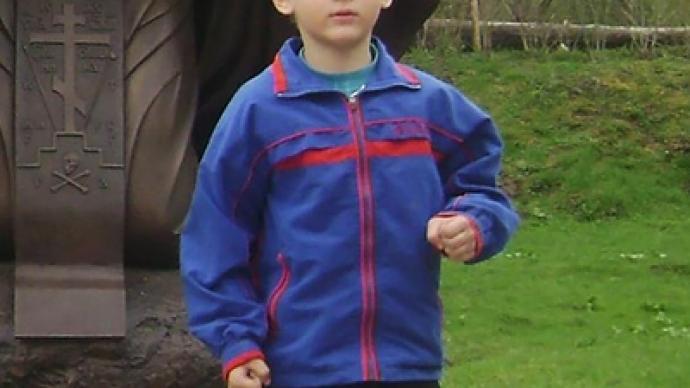 After several unsuccessful attempts, volunteers have found a missing boy in a deserted summer house. The youngster had spent three days without food and water before the rescue.
Six-year-old Sasha Stepanov went missing in a village to the west of Moscow on May 5th. Police, the Emergency Ministry, Investigation Committee, army and volunteers immediately initiated a search. A helicopter was sent in to assist in the operation.  On Sunday morning the volunteers returned to the area which had previously been thoroughly searched by the army. According to a search co-coordinator from the search-and-rescue group, the boy had found shelter in one of the houses in an abandoned summer complex."After yesterday's unsuccessful search we decided to get back to the area where the boy's trace was found," the co-ordinator told journalists. He also said the boy had taken off his wet clothes, wrapped himself up in polyethylene and lain down on a door overgrown with moss.  "He hadn't eaten or drank for three days and is now in poor heath," explained the co-ordinator.  According to Echo of Moscow radio station, the boy was so weak he could not get up and walk on his own. The volunteers wrapped him in warm clothes and carried to the search headquarters.Later the boy was taken to a hospital for examination. Earlier on Sunday a representative of the Investigation Committee confirmed the boy was found alive four kilometers from the village he had gone missing from.  "He is weak, hungry, freezing, but alive and has now been taken to a hospital," the official said .The search co-ordinator praised the united search efforts of the all the agencies and volunteers.
You can share this story on social media: