Missile deployment in E Europe to be discussed: Sergey Ivanov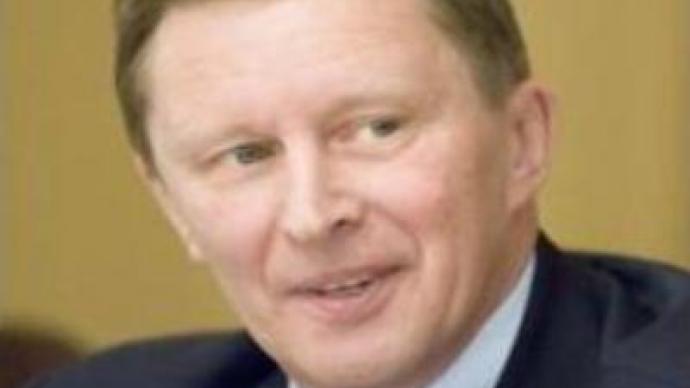 Russia's Defence Minister Sergey Ivanov told RT he intends to discuss with his American counterpart Robert Gates the issue of deployment of the anti-missile defence system in the Czech Republic and Poland.
"President Putin and I mentioned that subject several times. I'm going to discuss it with my NATO counterparts in Seville, Spain. I'm also scheduled to meet my U.S. counterpart Mr Gates, and I'm sure this subject of national defence systems will be given special attention,"
said the minister.
He also commented on creating a central organisation to buy arms and equipment for its military and security forces – the Federal Arms Appropriations Agency. The aim of the agency will be to set prices for the weapons and monitor all the contracts made with the Russian armaments industry.
"Generally we want to create an efficient vertical system. Other ministries such as the Ministry of Defence, the Police, and security services will still have the right to order logistic supplies, and this will be considered as their own decision. Signing contracts and dealing directly with arms manufacturers and private companies (it should be noted that in this sector the share of private companies is already quite significant) will be the prerogative of the new agency. Afterwards the agency will be monitoring the proper execution of the contract terms and checking the price. Besides, there will be another state service which will control and verify the legal issues of the contract. So all in all, there is the ministry, the agency, and the state service. All these are expected to make up an anti-corruption system. Starting next year, generals – regardless whether they served in the military or in security services – won't allocate money directly. This will be done by a civilian intermediate, that is the agency,"
explained Mr Ivanov.
You can share this story on social media: