Mironov seeks regions' support to extend presidential term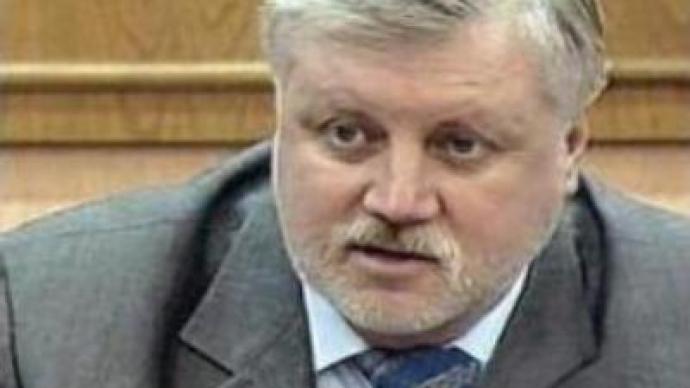 Russia's Federation Council Speaker, Sergey Mironov, would like they country's regional parliaments to hold discussions and consider amending the Constitution in order to prolong the presidential term of office.
Sergey Mironov says he has already started sending respective requests to local legislatures, seeking to engage them in an open and democratic debate on the issue. Earlier, Mr Mironov suggested extending the presidential term from its current 4 years to 5 or 7, and allowing one person to occupy the office 3 times in a row. However, Andrey Isaev, the Chairman of the Labour and Social Policy Committee of the Russian State Duma, the lower house, is convinced that a third term for President Putin is out of the question.
'President Putin has spoken about it several times. Sergey Mironov and others have raised the question about the third presidential term or its extension on many occasions. And every time the president insisted on preserving the current Constitution. Here is the logic of his course. This course stipulated observance of the law from everybody from a street cleaner to the president. If the law prohibits running for a third term and the Constitution prescribes a 4-year, term I am sure Putin will not dare to change this law,'
he stated.
You can share this story on social media: