Miracle may pave way for late Pope John Paul's beatification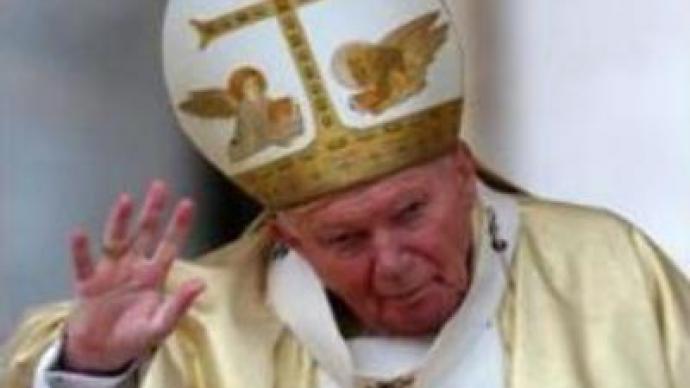 The Catholic Church's drive to make the late Pope John Paul II a saint has moved a step closer. Officials involved with the process are handing over a detailed dossier to the Vatican.
The report coincides with the second anniversary of the former pontiff's death.It includes a purported miracle attributed to John Paul II. It claims that a nun was cured of Parkinson's disease after she appealed to his spirit.Pope Benedict XVI will now be called upon to give his approval for beatification. A second miracle must then be verified for actual sainthood to be granted. Pope Benedict XVI allowed the investigation into his predecessor's possible sainthood to be fast-tracked weeks after his death, waiving the customary five-year waiting period.
You can share this story on social media: