Muscovites observe minute of silence for victims of Domodedovo blast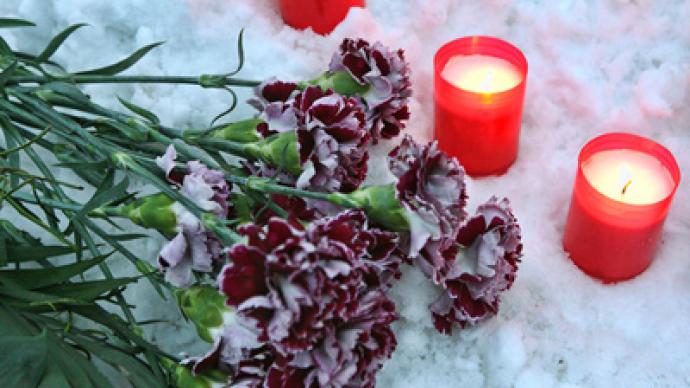 Muscovites have gathered on Pushkin Square in the center of Moscow on Thursday afternoon to observe a minute's silence and remember the victims of the terror blast at Domodedovo Airport.
Candles have been lit and many people are laying carnations following the minute of silence, which was held at exactly 4:32pm Moscow time. At that time on January 24, a suicide bomber activated his explosive device, killing 35 people.Moscow authorities reported that the first funerals will be held on January 28 at four cemeteries in the Russian capital. The Moscow government has allocated the equivalent of over $8 million to help the families of the victims of the blast, as well as those who were injured in the attackAt least 119 people wounded in the blast are reportedly receiving treatment in Russian hospitals. Among the wounded are nationals of Tajikistan, Moldova, Nigeria, Serbia, Germany, Slovakia and Slovenia.
Watch RT's coverage of the gathering in Pushkin Square in Moscow
You can share this story on social media: