"Using military force against civilian population unacceptable" – Russian FM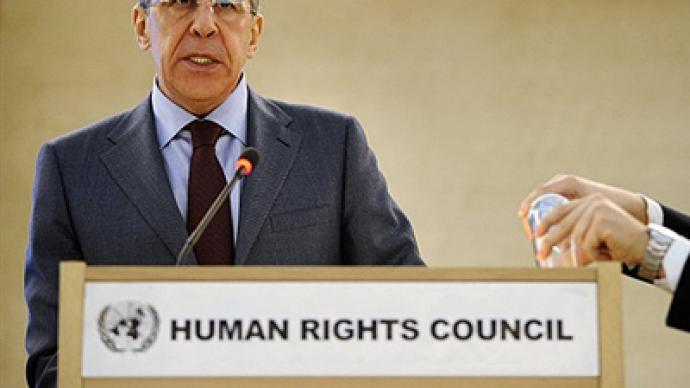 In the wake of events in Libya, the UN human rights council is holding its regular session in Geneva. Russian Foreign Minister Sergey Lavrov has condemned the use of military force against civilians.
Lavrov pointed out that mass protests across the Middle East and North African countries have exposed a range of problems – poverty, unemployment, the lack of social and economic rights – that have been accumulating in the region over decades."These problems should be addressed by the peoples of the affected countries themselves, without coercion or external interference, peacefully and within legal frameworks," he said at the session."The use of military force against civilians is unacceptable, as occurred in Libya, causing hundreds of civilian deaths. Russia condemns the violence and demands its immediate cessation in accordance with international humanitarian law," Russian Foreign Minister stressed.
You can share this story on social media: