Military exhibition opens in Belarus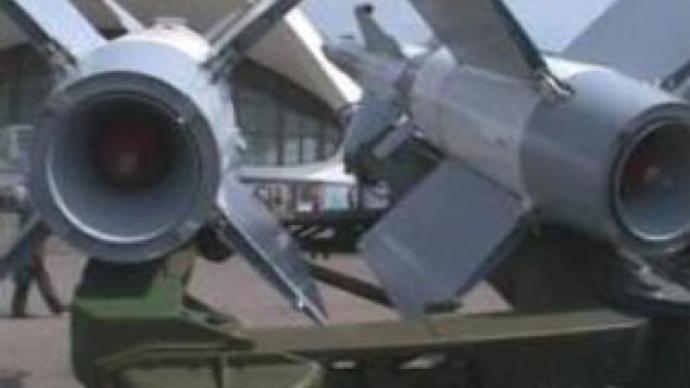 A biannual military exhibition MILEX-2007 opens in the Belarusian capital, Minsk, for the fourth time. It is a showcase of the latest military hardware from over 40 countries.
The exhibition is attended well by both official delegations and members of the general public. After all, how often does one get to see rocket launchers in the city streets? Or a space the size of a football field crammed with the latest military technology and hardware? And the organisers did not disappoint. Belarus, Russia and Ukraine showcased their military hardware to representatives of over 40 countries like Venezuela, Czech Republic, United Arab Emirates and more. For them, this is an opportunity to see, touch and test out the latest in military technology and equipment.
"The exhibition is brilliant. It is my fourth time here. I am Libya's ambassador to Belarus. A lot of novelties which Belarus produces for its defence industry have been put on display. We have seen a lot of interesting things here today,"
said Abdullah Al-Mighraui, Libyan Ambassador to Belarus.Russia and Belarus also see this event as an opportunity to strengthen bilateral ties.
"We have many partners who would like to talk with us but we do not have time to meet all of them during the exhibition,"
noted Valery Varlamov, Head of Russian Delegation.Joint projects in the sphere of military and technology co-operation are already being realised.
"Belarusian Peleng has been our supplier of spare parts for years. There is also an international aspect to it because the spare parts for our products are even imported from France. So I can say that we work with reliable partners,"
said Sergey Kolosok, Uralvagonzavod.And so, bringing different experiences to the table allows for all to see a safer future.
You can share this story on social media: