Objection sustained: law courts to be denied terrorism trials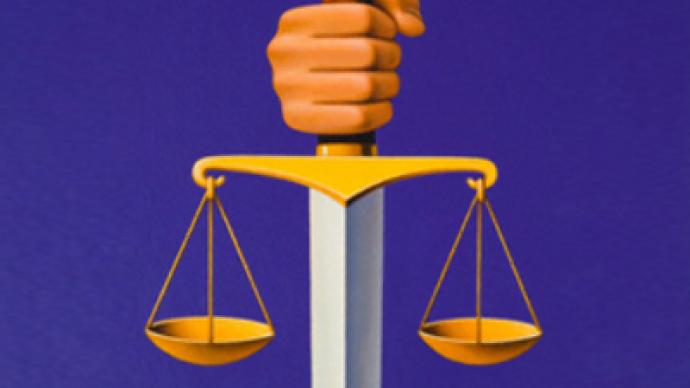 The Russian lower house of parliament is discussing a draft law that may bring about considerable structural changes to the country's court system.
Defendants charged with terrorist offences may be tried by the Russian military criminal justice system due to the ineffectiveness of regional courts.
The creation of the district court system, which would not mirror the current regional division, has been proposed many times, including by the Head of the Supreme Court, Vyacheslav Lebedev.
Structurally, the Russian Federation is divided into six military districts and 89 regions, none of which are interdependent.
The new draft law's backers believe the military district courts are exercising more impartial judgments than the regional ones, as they are not affiliated with the local administrations, making military judges detached from the regional powers-that-be.
Pavel Krasheninnikov, head of the parliamentary legislation committee, in an interview to Vremya Novostey said the draft law discussed in the Russian Parliament will make the fight against terrorism more effective, "The new law will protect the witnesses and complainants against pressure from the defendants' accomplices and relatives. It will also result in impartial and objective trials and will give terrorists what they deserve."
The draft law also provides that defendants in military courts would be able to apply for trial by civilian jury.
Experts believe that the law will be crucial for Russia's Northern Caucasus, with its blood ties and clan structure, where finding an independent juror, not affiliated with the defendant, is deemed next to impossible.
The draft law comes amid increased terrorist activities in the area. The need for new legislation was voiced by Russia's President Dmitry Medvedev at the Security Council's meeting in August 2009. It was held after a terrorist attack in the Republic of Ingushetia, when a suicide car bomber attacked police headquarters in Nazran. At least 25 people were killed and 164 injured in the attack.
You can share this story on social media: