Police block militants in abandoned mine in Russia's south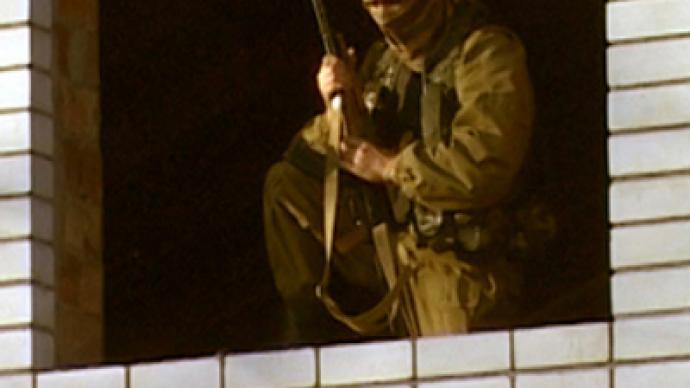 A militants' hideout is being neutralized during a special operation in the Russian Republic of Kabardino-Balkaria.
At least ten militants are sealed in the abandoned mine, which is approximately 100 km long.
Police have also found and defused a truck with explosives near the mine where the gunmen are blocked.
Three militants have been killed and one policeman died in the crossfire; the counter-terrorist operation started on Wednesday.
The federal forces started the assault on the mine after the gunmen, involved in a terror attack and assassination of police officers in the republic, ignored all demands to surrender and opened fire.

You can share this story on social media: