Militant group claims responsibility for Russian journalist murder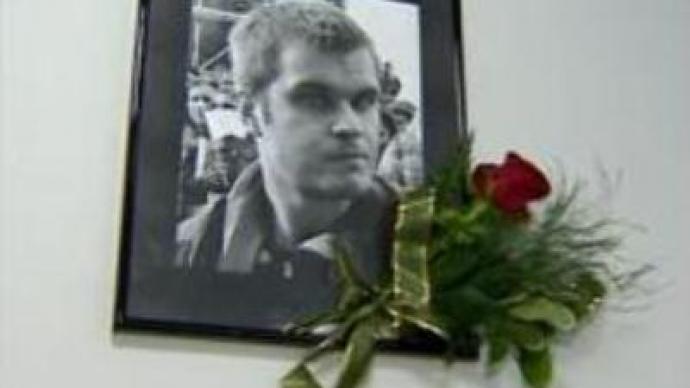 The Islamic State of Iraq group, closely associated with Al-Qaeda, has claimed responsibility for the explosion that killed 29-year-old Russian photo-journalist, Dmitry Chebotaev.
The incident happened in the Diyala province, north-east of Baghdad on Sunday. Dmitry Chebotaev was travelling with a group of six American soldiers in an armoured personnel carrier, which was blown up by a roadside bomb.Russian Ambassador to Iraq, Vladimir Chamov, says the photographer's body will be transported to Russia in accordance with his labour contract.Dmitry Chebotaev worked for news agencies and magazines, including the Russian edition of Newsweek.The 29-year-old journalist had been in Iraq for the past two months and had just submitted a photo-report on the Iraqi police operations.Chairman of the Russian Union of Journalists, Igor Yakovenko, says that Iraq has confirmed its reputation of the most dangerous country for journalists. He added that the issue will be raised at the World Congress of Journalists, which is to take place in Moscow at the end of May.
"It is enough reason to establish some kind of safety centre for journalists. In Iraq, there have already been 170 deaths. This figure has become a matter of statistics, not separate incidents. And it also indicates that different countries have become complacent about it and don't do anything to decrease the growing figure. Of course, when somebody gets blown up at a roadside mine, it Is impossible to predict or secure oneself from such accidents. Journalism remains a dangerous profession, but there are ways to make it less dangerous. We plan to discuss this at the conference dedicated to safety of journalists on May 28,"
said Mr Yakovenko.Those who used to work with Dmitry say he loved his job and was a real risk-taker.
"Such deaths of journalists happen from time to time, particularly if they choose to work in such dangerous places. He worked in Chechnya and Dagestan. Some people, they have this internal thirst for risk-taking. It is their own professional choice,"
said Mr Parfenov.Dmitry Chebotaev became one of the almost two hundred journalists killed or missing since the beginning of the Iraq war in 2003.
You can share this story on social media: