Militant accused of killing Russians in Iraq faces trial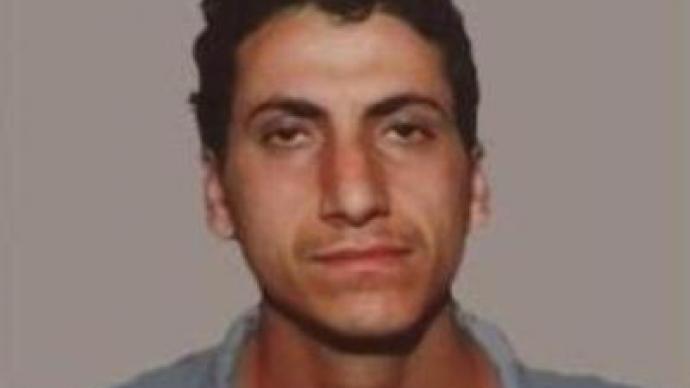 The trial of an Al-Qaeda militant accused of killing Russian diplomats last June and planning bomb attacks in Baghdad has gone on trial in Iraq. Abu Nur, also known as the "Spider", was captured by U.S. troops last December.
Abu Nur has admitted kidnapping and murdering four Russian diplomats in Iraq last June and of personally beheading two of them. William Caldwell, US military spokesperson said, "The alleged terrorist known as Abu Nur will begin to face the Iraqi justice and the Iraqi legal system". On June 3 2006, Iraqi insurgents ambushed a car belonging to the Russian Embassy in Baghdad. Vitaly Titov, an Embassy official, was killed in the attack and the other four men in the car – Fyodor Zaitsev, the Embassy's Third Secretary and three staffers Rinat Agliuglin, Oleg Fedoseyev, and Anatoly Smirnov – were abducted. An Al-Qaeda linked group claimed responsibility for the attack and issued an ultimatum to Russia to withdraw from Chechnya and release its Muslim prisoners. On June 25, the group confirmed the killing by issuing a video of the hostages' execution. The news shocked Russia and prompted angry rhetoric against the U.S.-led coalition.
"The responsibility over what happened to our diplomats is leading to the Coalition forces that occupy Iraq and that brought crisis into the country. And they are still unable to guarantee security to their own troops and foreign representatives there,"
stated Oleg Morozov, State Duma's Deputy Speaker. Russia's President Vladimir Putin has ordered special services to hunt down and destroy the killers. Now, as Abu Nur has confessed, Russian Foreign Ministry Deputy Spokesperson says it is still too early to talk about getting any more involved in the trial process then they are now.
"We are watching closely what is going on in Baghdad with regards to the court's proceedings. We expect that criminals who committed this awful crime will be brought to justice. Certainly we hope that this proceeding will help to find other criminals who are connected to these tragic events,"
Boris Malakhov said. Abu Nur was a senior Al-Qaeda commander in the Baghdad area and has admitted orchestrating up to 900 car bombings, which claimed countless lives.An Iraqi court will now decide if he deserves the country's harshest sentence – the death penalty.
You can share this story on social media: