Middle East protests follow color revolution scenario – expert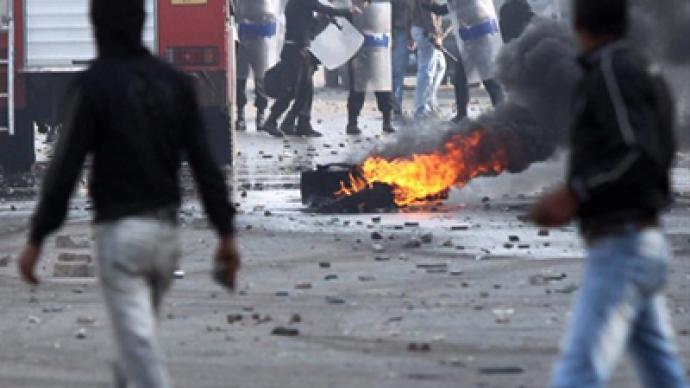 Protests inspired by the revolt in Tunisia have dominoed along Egypt, Yemen and Algeria. Some experts have drawn comparisons between popular uprisings in the Middle East to color revolutions seen in post-Soviet countries.
"What happened in Georgia with the Rose Revolution and Orange Revolution in Ukraine in 2003-2004 was part of a long-term strategy orchestrated by the Pentagon, the State Department and various US-financed NGOs like Freedom House and National Endowment for Democracy to create pro-NATO regime change in those former Soviet Union areas and to literally encircle Russia," author and researcher William Engdahl told RT."What is going on in the Middle East with the Jasmine Revolution in Tunisia that we saw a few days ago, and now in Egypt with Mubarak in his 80s, and obviously a regime that is not exactly the most stable one, we have a food crisis taking place as a backdrop and the IMF coming and telling these countries to eliminate their state food subsidies so you have, of course, the explosive background for popular unrest. Within that you have these NGOs, like Freedom House, training activists and trade unions and various other organizations to demand democracy, demand human rights and so forth," he added.
You can share this story on social media: