Microsoft does about face on CISPA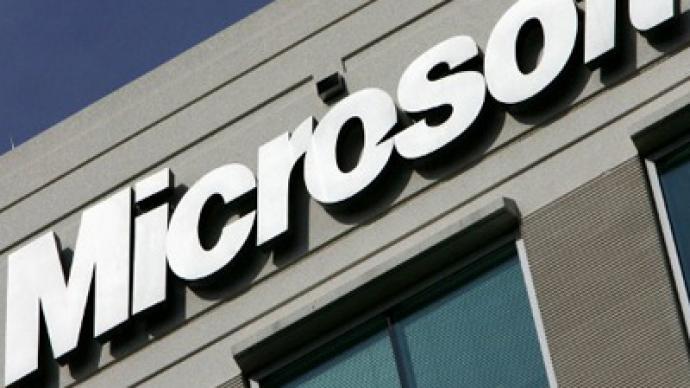 CISPA has just lost a powerful backer, with Microsoft withdrawing its support for the controversial cyber security bill saying any law must allow them "to honor privacy promises" they make to their customers.
Microsoft's change of heart regarding the Cyber Intelligence Sharing and Protection Act (CISPA) follows the United States House of Representatives decision to pass the bill by an overwhelming margin of 248 to 168 on Thursday.Responding to queries from CNET on Friday, Microsoft said any law must allow "us to honor the privacy and security promises we make to our customers."The tech giant further added it hopes to "ensure the final legislation helps to tackle the real threat of cybercrime while protecting consumer privacy."The company had previously lauded the bill as an important "first step towards addressing significant problems in cyber security" when it was first proposed last November.Microsoft's new position on CISPA mirrors that of US President Barrack Obama, who threatened to veto the bill. The White House seeks measures that would require companies to minimize the quantity of personally identifiable information before sharing it with the government and each other. The Obama administration also fears "HR3523 (CISPA) effectively treats domestic cyber security as an intelligence roll" by virtually deputizing the National Security Agency to handle such matters.As SOPA and PIPA were halted in their tracks in January by a ground swell of public opposition, CISPA had already sailed through the House Intelligence Committee the previous month with a vote of 17-1.CISPA is supposed to amend the National Security Act of 1947 to further facilitate the sharing of "cyber security intelligence" between the government and the private sector, as well as between private companies. In the bill, "Cyber threat intelligence" has been loosely defined as efforts to "degrade, disrupt or destroy" networks or systems owned by both the US government and US corporations. The bill further seeks to counter the theft or misuse of private or government information, including intellectual property. CISPA further does away with legal liability for the private companies who collect and share information. Critics fear the bill will create what the Electronic Frontier Foundation described as a "backdoor wiretap into our daily communications."By both militarizing the administration of cyber security, creating a broadly based notion of what information can be shared, and allowing the government to use that information in any capacity once it has been obtained, US Representative Ron Paul describing CISPA as "Big Brother writ large."A mere two steps away from becoming law, Software freedom activist Richard Stallman told RT CISPA  undermines the Constitution by nearly abolishing "people's right not to be unreasonably searched.""If you store any data in a US company, that company – with few exceptions – is legally required to hand that data over to US government without even a search warrant, so I think both individuals and governments should take precautions to make sure that their citizens' data is not being handed over to US companies or their foreign subsidiaries, which are also subject to that same hypocritically named Patriot Act," he warned.
You can share this story on social media: