Microchip marking helps control stray dog population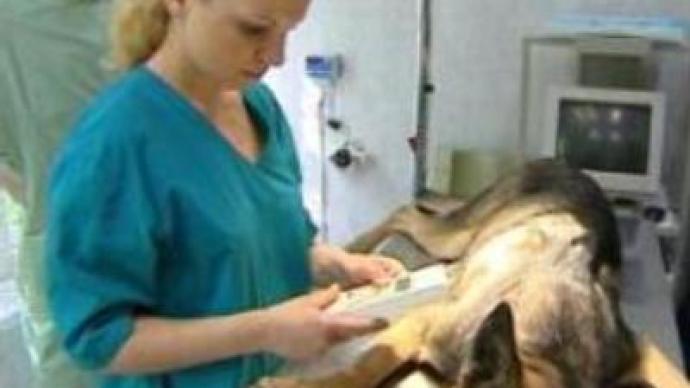 Homeless dogs seeking shelter is a familiar sight around Moscow. In Russia, destroying unwanted animals is illegal so the authorities want to control the stray dog population by using microchip technology.
Stray dogs are brought to a clinic, they are sedated and then the microchip is injected into the skin at the back of their neck. Each micro-chip stores a unique number. It corresponds with valuable information about the medical history of the dog, like what vaccinations or procedures it's undergone. It takes just a few moments to implant.Experts say they're the best way to keep tabs on the homeless hounds.
"A tattoo gets covered by fur, an ear-clip can be lost in a fight and a collar can choke a dog if it gains weight. A microchip however is practically harmless to the animal,"
says Elena Vlazneva, general director of stray animals capture service.The service collects stray dogs across the city. They're kept at the clinic for ten days while vets assess if they're a danger to the public or if they can be released where they were originally found. The dogs are treated for any ailments, sterilised and microchipped.The devices can be read using scanners owned by veterinary surgeries and shelters across the country. With each microchip there is a card that holds a photograph and information, which is entered into an international internet database.
"Age, colouring, approximate breed, when the vaccinations were done, if they were sterilised, where the dog was found, the address where it lives – you can find out virtually anything,"
says Natalia Khrameshina, head of Zoorassvet animal shelter.By storing accurate information about the health and characteristics of the animals the microchip provides peace of mind to families looking to adopt dogs and makes it easier to control the number of strays on the streets of the Russian capital.
You can share this story on social media: