Mice nibble through Parmesan worth 800,000 euros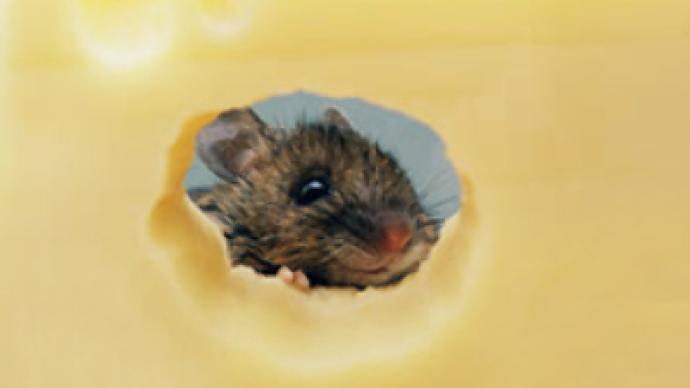 Food inspectors in Italy have closed a cheese plant after discovering it was overrun with mice. The rodents spoiled 80 tonnes of top grade Parmesan worth a mouth-watering 800,000 euros.
A total of 2010 Parmigiano-Reggiano cheeses were confiscated from the warehouse in a town in Reggio Emilia province in northern Italy.
Inspectors discovered that at least 29 of them had bite marks. Dead mice and excrement littered the area, according to La Stampa newspaper.
Food experts will now decide whether any of the cheese is fit for human consumption, or the whole lot should be destroyed.
Parmigiano-Reggiano, more commonly called Parmesan, is a hard granular cheese produced in several areas in Italy. Historical records trace it back to 13th century, and legends claim it was known in Ancient Rome.
You can share this story on social media: