At least 5 dead, over 30 injured as train carrying illegal migrants derails in Mexico (PHOTOS, VIDEO)
A notorious freight train used by undocumented migrants to cross into the United States has derailed in Mexico, killing at least five, and injuring more than 30 people.
Luis Felipe Puente, the national civil protection coordinator, has said that 15 of those hurt in the crash, remain in grave condition.

Mexican Red Cross is reportedly at the scene, 10 km from the city of Veracruz, attempting to extract remaining passengers trapped under the wreckage.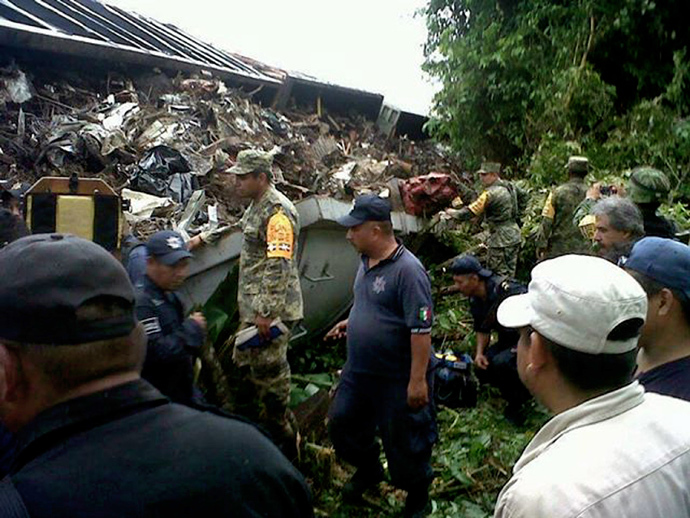 The crash reportedly occurred at 3 am on Sunday, when the train exceeded its prescribed speed on a track made slippery by earlier rainfall.

The train, known as the Beast, has become famous across the world, for carrying thousands of illegal immigrants from Mexico and central America to the US each year. Travellers, who find places inside the carriages and even strap themselves onto the roof for the duration of the journey, also brave potential assaults and robberies and bee attacks en-route to their destination.
Officials say that up to 300 people, most of them likely migrants, were on-board the train at the time of the accident.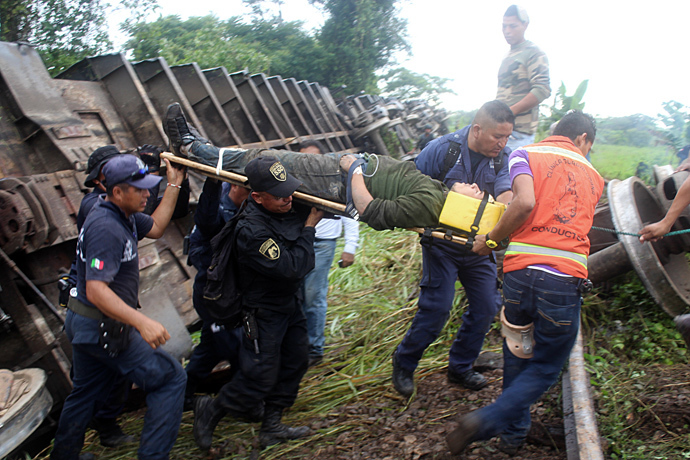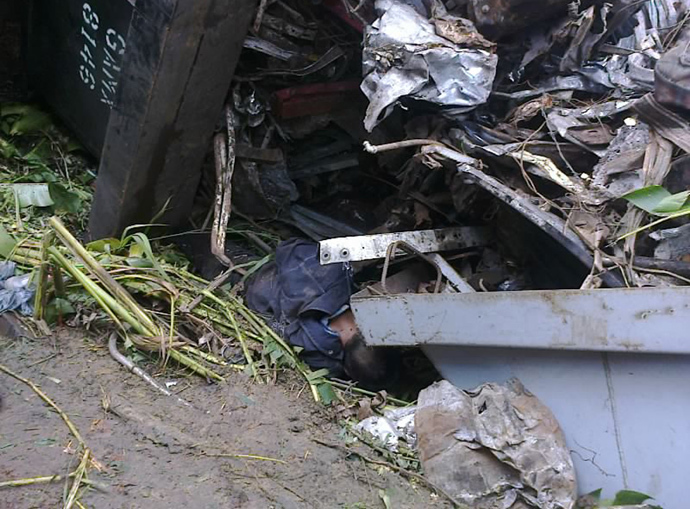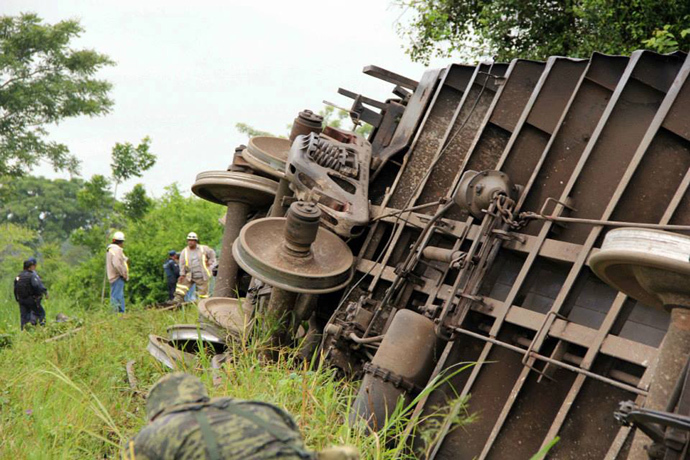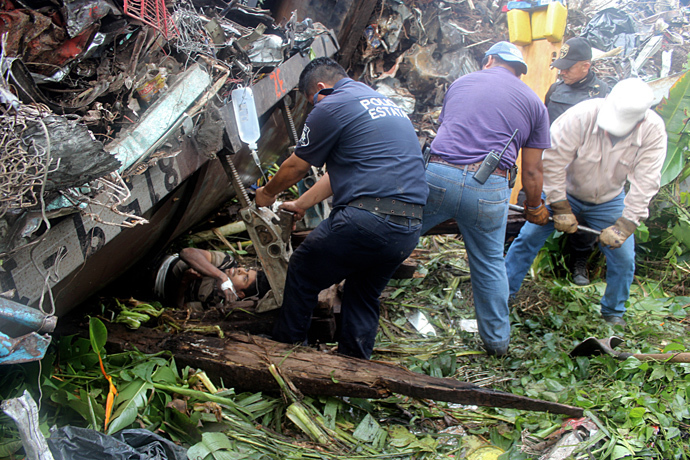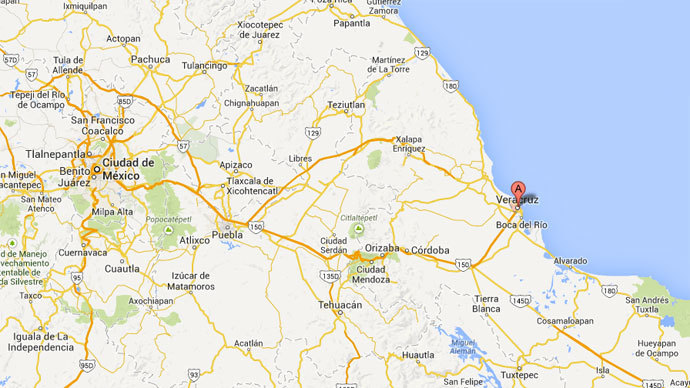 You can share this story on social media: