1kg meteorite piece found in Russian Urals, biggest chunk yet discovered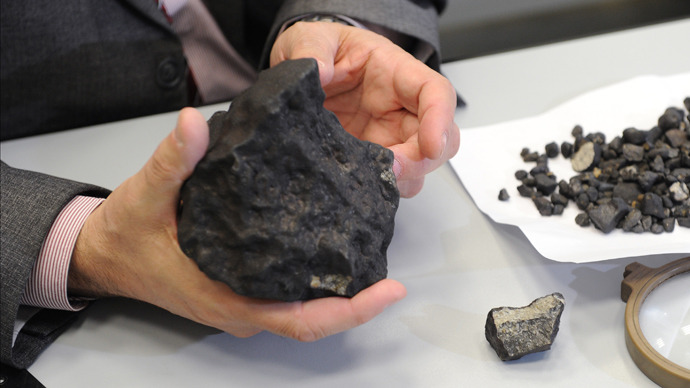 The fallen meteorite has turned into a cash cow in the Urals. Both experts and amateurs are aggressively searching the area for remnants, while entrepreneurs sell dozens of 'meteorite fragments' online, print t-shirts, guide tours and bake cookies.
The biggest officially-confirmed fragment of the meteorite was found on Monday by a local ski expedition.

"It weighs about a kilogram," Viktor Grokhovsky from the Urals University says, "We haven't precisely weighed it yet, since it needs to be conserved first so not to get acidified."
The number of fragments found by authorized meteorite specialists amounts to a few hundred by now. Online 'meteorite' sales, though, suggest there are hundreds more, only with no way of proving that any of them are real.
Grokhovsky believes bunches more are still to be found, including a possible biggest chunk that he says may lie at the bottom of Lake Chebarkul. It could be up to 60cm in diameter, he assures.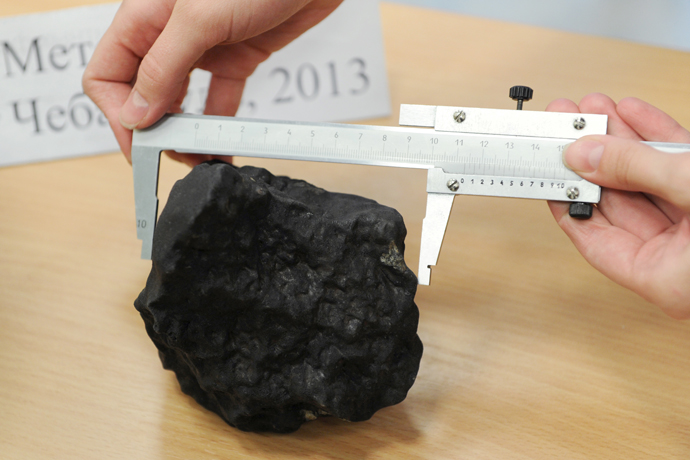 Scientists and divers promise to scrutinize every centimeter of Lake Chebarkul. Teams are on the spot with all possible gear that could be helpful in the search.

If you cannot find a meteorite, you can buy one. Numerous online announcements offer meteorite fragments of smaller sizes on sale. Prices differ from a few bucks to a few thousand. The most expensive offer is placed at a Chinese online store at the price of 100,000 yuan (about US$16,000).

Meteorite sellers assure their fragments are a real deal. They say the extraterrestrial object will bring good luck and help treat depression. If you can't afford a meteorite fragment, there are t-shirts with 'meteorite' imprints, and more related regalia likely to appear on sale soon.
The meteorite may bring luck - and money - not just to the physical owners of either fake or real things and their speculators, but also to some serious businesses. A local confectionery company has applied to license the brand names of 'Mystery Meteorite', 'Urals Meteorite' and 'Chebarkul Meteorite' planning to produce cookies and sweets.
Tourists can now get a guided tour to Lake Chebakul to see the layout of the historic meteorite fall first hand. Local authorities hope the now-famous lake will attract crowds of tourists into the region.
The local museum shares that hope. It has set up a display of photos and videos of the dramatic meteorite crash, which includes both rare and viral images.
The meteorite descended on Russia's Urals Region early on February 15. The shock wave blew out hundreds of meters of window glass, injuring nearly 1,500 people. Nobody was killed in the incident, a fact considered a miracle by many, especially as scientists said the meteorite explosion in the atmosphere was 30 times stronger than the Hiroshima atomic bomb.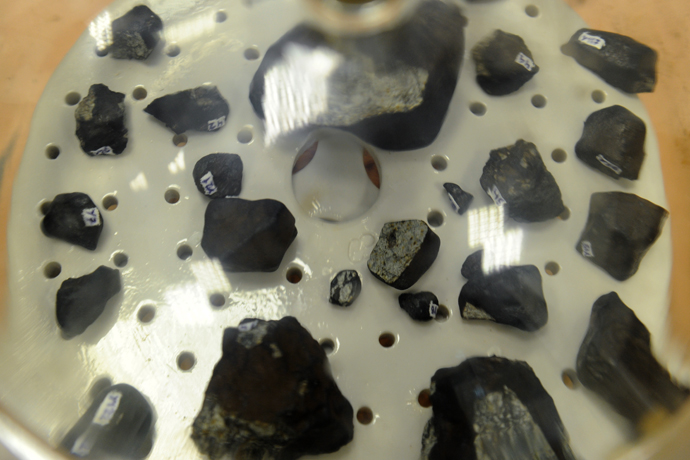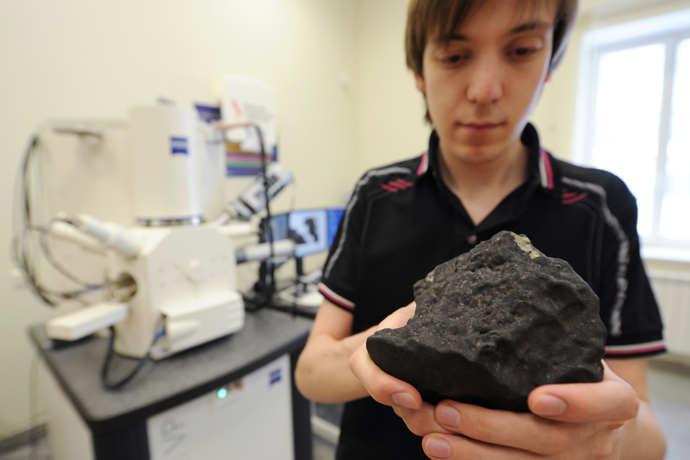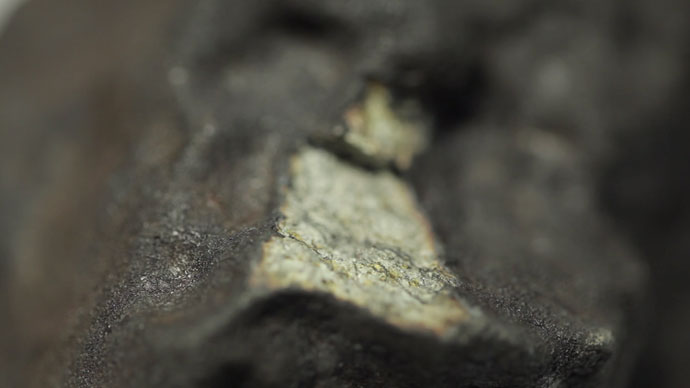 You can share this story on social media: