Merkel injured in skiing accident, cancels meetings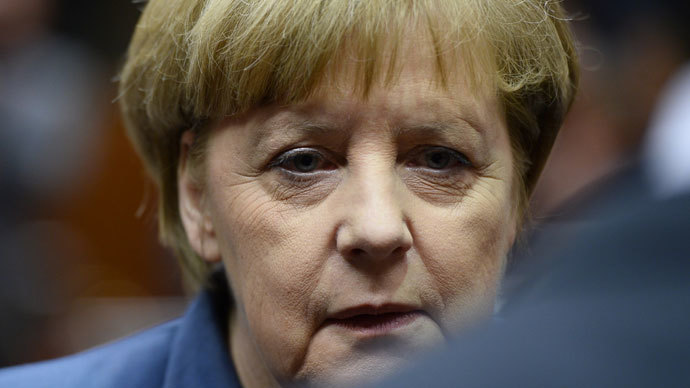 German Chancellor Angela Merkel has injured her pelvis on a cross-country skiing trip during her Christmas vacation, her spokesman Steffen Seibert said. She will be mostly bedbound for three weeks and will not visit Warsaw on Wednesday as planned.
The injury will also prevent Merkel from receiving Luxembourg's new prime minister, Xavier Bettel, on Thursday.
Merkel fell and now has a crack in her pelvis, Seibert said. She has also suffered a serious contusion.
"The chancellor is of course able to work and is in full communication," said Seibert. He added that Merkel's accident occurred "at low speed" but he declined to give further details.
#Merkel accident skiing, @Bild has as always the best pic for that. Chancelor has been forced to cancel meetings pic.twitter.com/KWXtlzicne

— Laura Lucchini (@NenaDarling) January 6, 2014
The chancellor was staying at the skiing resort of St. Moritz in Switzerland with her husband, Joachim Sauer. The resort is a traditional Christmas vacationing spot for their family.
Merkel is the second prominent public figure to suffer a serious skiing injury these Christmas holidays. Last week former Formula 1 world champion Michael Schumacher had an accident in the French Alps, and remains in a coma due to a head trauma.
You can share this story on social media: