'Merchant of Death' extradition hearing postponed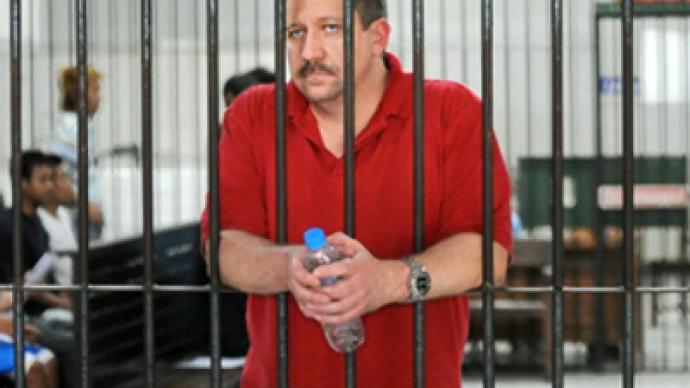 A Bangkok court hearing over the U.S. request to extradite Russian businessman Viktor Bout, dubbed by some the 'Merchant of Death', has been postponed until June 28 due to his lawyer's health problems.
The U.S. wants Bout extradited on charges of conspiring to sell arms to Colombian rebels.

The businessman denies all the allegations.
Bout was arrested in Bangkok in March following a warrant from the United States. Under Thai law, he can be held for up to 84 days without being formally charged.
You can share this story on social media: