Medvedev presented with fake art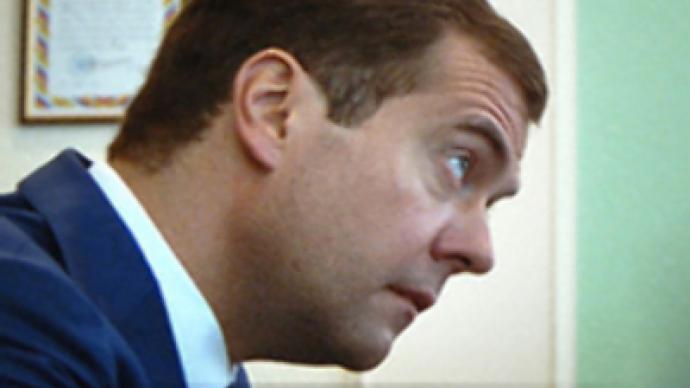 It has emerged that two stolen paintings returned to Russia by the Moldovan president last week were fakes. The works were thought to have been taken illegally from the Hermitage Museum in St Petersburg in 2006. Now the gesture of goodwill has turned into
The paintings were intercepted when traders tried to sell them on the Moldavian black market. The dealers claimed both were stolen from the Hermitage and priced them at $US 250,000 apiece. Police detained the gang and seized the canvases.
Last week the works were given to Dmitry Medvedev by Moldovan President Vladimir Voronin at a bilateral meeting during the St. Peterburg international economic forum.
The paintings were sent for analysis, but art experts have ruled out their being by Vasily Polenov and Boris Ioganson.
The episode is a serious embarrassment for the politicians involved in the headline-grabbing handover.
But in a peculiar way, the Hermitage's reputation comes out of the whole mess enhanced, according to the news website Fontanka.ru.
Embarrassing as it is, the news didn't come as any surprise to art experts. The Hermitage hadn't announced that any of its paintings were stolen in 2006.
Apparently the dealers tried to 'beef up' the price by claiming the works were stolen from the renowned Hermitage gallery.
You can share this story on social media: