Medvedev orders Gazprom to collect Ukraine debt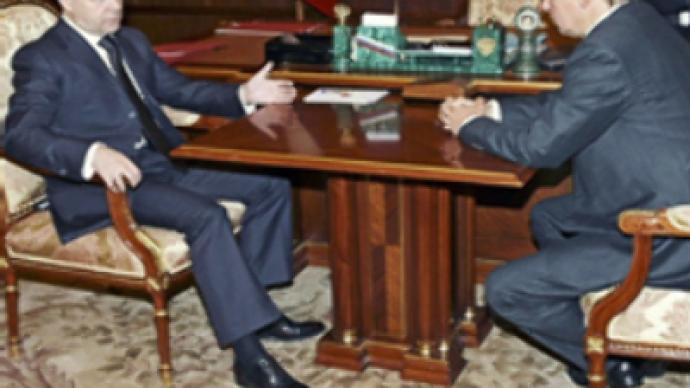 The Russian president has ordered energy giant Gazprom to recover Ukraine's $US 2.4 billion debt for natural gas supplied by the company.
"We need to finally decide on the Ukrainian debt and recover it either in a voluntary or compulsory manner in accordance with established legislation and within the framework of our bilateral agreements," said the president
The Russian president met with Gazprom CEO Alexei Miller on Thursday and discussed the importance of collecting the debt in full in light of the current global financial crisis and falling price of oil.
"The payment owed by Ukraine is a large sum of money for any state and for any company, including Gazprom," he said
In early October, Ukrainian Prime Minister Yulia Timoshenko visited Moscow and pledged that Ukraine's debt would "be repaid in accordance with the established procedure."
During the visit both sides agreed to remove intermediaries from their gas deal, which Ukraine said were responsible for the large accumulation of debt. However, Gazprom's chief said that since the agreement Ukraine's debt has "increased rather than decreased."
Medvedev asked Miller about the progress of talks for next year.
"The degree of corporate preparation is high. All the documents are ready," said Miller. "The agreement provides for the prospective switch to market prices starting from January 1, 2011. This means that the price formula of European countries will be applied [to Ukraine]."
However when the Russian president asked him "where the money was", Gazprom's chief seemed less than sure that it would be paid.
"This debt is astronomical and your question about 'where the money is' is absolutely appropriate. There is no progress in the relations with Ukraine and we are not sure we will get the money back," he said.
Putin and Timoshenko step on gas in Moscow
Gazprom warns about Ukrainian gas debts
You can share this story on social media: