Media Mirror, 25.04.07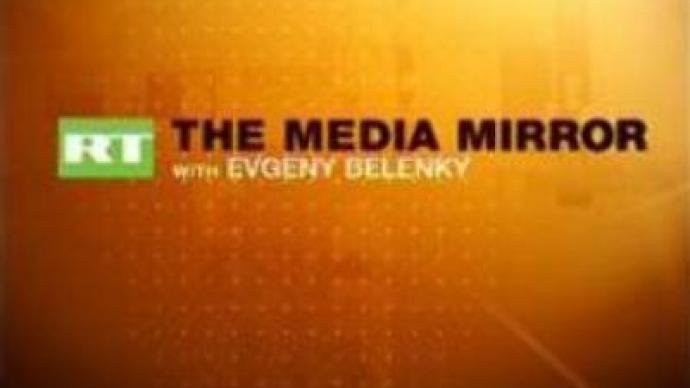 On the day of national mourning for Boris Yeltsin, most Russian newspapers have a sombre look. Front pages are dominated by other news stories, yet still find room for a photograph of the First President or a headline related to his memory.
Nezavisimaya Gazeta
writes that Boris Yeltsin will definitely make his mark on Russian history despite wide criticism aimed at him during his term. Such is the fate of all true reformers, the article says, adding that Yeltsin took upon himself the task of destroying of the two main pillars of the Soviet system: the Communist party of the Soviet Union and the KGB. He succeeded, and that success brought into being the new Russia that we know today.The editorial goes on:
"He may not have given our society real freedom and real democracy, but he gave us the taste of freedom and democracy, which we will never forget."Vremya Novostey
describes the scene inside the Christ the Savior Cathedral, where an endless stream of people who want to bid farewell to the First President have been arriving and leaving all night. Today heads and former heads of state of many nations are expected there. With one notable exception: the paper says that Viktor Yushchenko is not going to show up as, according to his press secretary, attending the funeral of President Boris Yeltsin is not on the schedule of the Ukrainian President.
Trud
publishes two pages of memories and opinions, from close aides of the late President to ordinary citizens who have never seen him outside a TV screen. Yeltsin is a whole era of Russian history, so everyone has something to contribute to this verbal portrait, the paper says.
Sergey Filatov,
Chief of the Presidential executive office from 1993-1996 remembers how big an impression Yeltsin made on him during the 9th Congress of People's Deputies, when he entered the conference hall with his hair flying in all directions and eyes burning with inner fire. Everybody in the room believed that Yeltsin was drunk, but then he jumped behind the lectern and delivered an eleven-point declaration without even looking at the papers in his hand.
Trud
editorial says of Boris Yeltsin:
"His whole life was controversial. Now he is saying farewell to us in his own manner: the former Communist party secretary of the Sverdlovsk region who professed atheism and ordered the demolition of the house where the Russian Imperial family had been executed is being given a full Russian Orthodox funeral service at the Christ the Savior Cathedral which he enthusiastically helped to restore and rebuild."
You can share this story on social media: