Media Mirror - 24.05.07.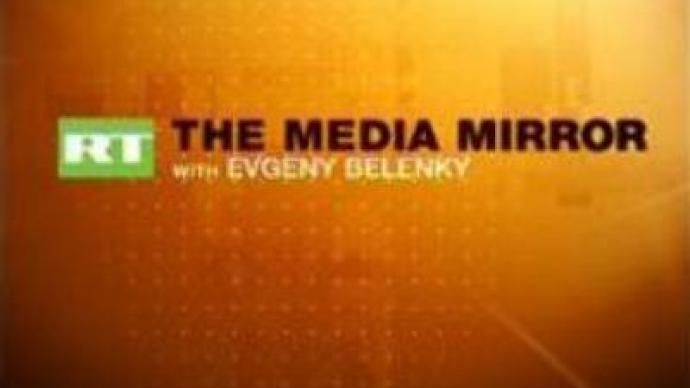 Russian newspapers have reports from President Putin's visit to Austria, remind readers of the G8 meeting in Germany, scheduled for June 6 and discuss the problem of smoking.
VREMYA NOVOSTEI
publishes a report, titled: Politeness, Vienna style. President Putin's visit to Austria was conducted in an atmosphere of mutual respect and politeness, and even the sharpest questions at the press-conference were answered by the Russian and Austrian leaders in a calm and polite manner. There was no trace of the nervousness that marked the Volga Summit a few days ago, writes the paper.
ROSSIYSKAYA GAZETA
is reminding its readers of another summit, the G8 meeting in Germany, scheduled for June 6. The article's headline reads: A summit behind a fence. Behind the wall, rather. Heilieghendam, the oldest and most beautiful German resort on the Baltic Sea, is already closed to tourists: tight security has turned it into a fortress barely accessible even from the sea.Another story which the Russian newspapers,
KOMMERSANT
among them, are paying a lot of attention to is the reaction of the General Prosecutor's office to the new law freshly adopted by the Duma creating the Investigation Committee as a body formally reporting to the Prosecution, but, otherwise, totally independent. Even the head of the new Committee, a Deputy General Prosecutor by title, is to be appointed not by a General Prosecutor's submission, but by the President's.Deputy General Prosecutor Sabir Kekhlerov says the new law is anti-Constitutional. He is quoted by KOMMERSANT as saying:
"The adoption of this law will lead to human rights violations on a great scale in the prosecution of criminal cases."
However, the Prosecutor's office retains its oversight functions, including monitoring of investigations, writes the paper, adding that it is left to guesswork, how effective this monitoring is going to be under the new law.Tropical heat descended on Moscow a few days back and stayed. A bottle of chilled beer on a bench in one of the many parks in this city became an after-work dream for many, but maybe not for long, as the Duma has just passed the first reading of another new legislation, banning beer drinking from public places and setting up special smoking zones in restaurants. Some MPs, supporting the new law, still say that another one, banning beer commercials on TV has to come first. On average there are 6 to 8 beer commercials of different brands and of different content repeated on average 55 to 60 times a day by every Russian television channel. Smoking is a lesser problem in the absence of TV ads: like the
TRUD
photograph from the Duma shows us, it is just a matter of setting up a smoking zone.
You can share this story on social media: