Media Mirror - 22.05.07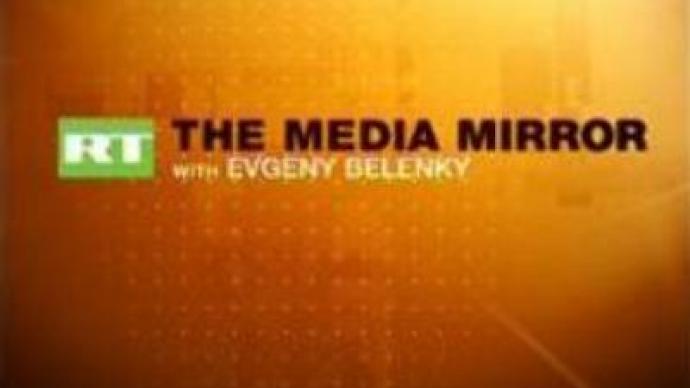 Russian newspapers on Tuesday gave prominence to Monday's telephone conversation between Russian and French leaders. They are also forthcoming municipal elections in the city of Volgograd and Jack Welch's visit to Moscow.
IZVESTIA
writes that Nicholas Sarkozy expressed his wish to maintain an open, frank and regular dialogue with Vladimir Putin. This was the first encounter of the two Presidents, says the paper. The second one is being planned for the G8 summit early next month. This article in
KOMMERSANT DAILY
describes the defeat of the government party, United Russia, in the municipal elections in the city on the Volga once known as Stalingrad, and the victory of Roman Grebennikov from the Communist party of the Russian Federation.
VREMYA NOVOSTEI
notes that Mr Grebennikov is 32 but not new to politics – he has been a member of the regional Duma since 1998. Volgograd is an industrial city and it is not really surprising that a Communist candidate came out victorious as the social security chapters in the CPRF (Communist Party of the Russian Federation) package of policies have always been impressive, writes the paper.
ROSSYISKAYA GAZETA
has a report on the visit to Moscow of Jack Welch, the legendary General Electric boss and famous business guru. Asked about the investment climate in Russia, Mr Welch dismissed all talks of suppressed opposition as irrelevant to business and said that if a country already attracts a lot of foreign business, as Russia does, it is a good country for investment.Jack Welch named modesty as problem number in the Russian business environment and commented:
"This comes with the Western education. It has become fashionable to drill into the heads of MBA students that disproportionate success is to be avoided." VREMYA NOVOSTEI
also publishes a whole-page essay by Veronika Krasheninnikova, President of the Council for Trade and Economic Cooperation USA-CIS (CTEC) and representative of the city of St. Petersburg in the U.S.
You can share this story on social media: