Media Mirror 16.05.07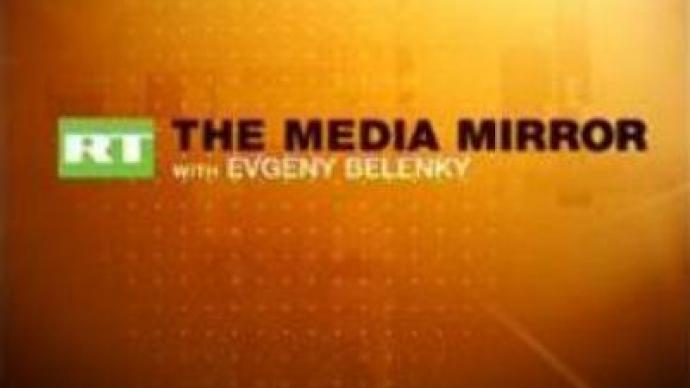 Condoleezza Rice's visit to Moscow is the focus for the Russian newspapers. The historical reasons of the disagreements between Russia and U.S., and possible ways to resolve them, are discussed as well.
There is a parade of headlines like "The Secret Mission of Condoleezza Rice", "Please don't get emotional", "Let's not get all worked up about it" or this one, from
KOMMERSANT Daily
: "The Day of Good Manners".
VREMYA NOVOSTEI
writes that the U.S. and Russia have agreed to disagree on a number of issues. Both sides think that there still are matters on which their views are in accord, and that rhetoric in addressing the issues they disagree upon, should be of a less accusative nature.The newspaper adds that both sides want to find a compromise on such matters as Kosovo independence and anti-missile defence, but so far, they have not been successful in that, which means the prospect of a head-on clash at the upcoming UN Security Council meeting on Kosovo. However, the agreement to make bilateral relations free of any impact from the presidential elections due soon in both countries, can be viewed with optimism, says the paper.
NEZAVISIMAYA GAZETA
has a column titled "Russia's revenge for the humiliation of the 1990s" by strategic analyst Alexandr Khramchikhin, who writes that is hard for anyone in Moscow to understand what the U.S. Secretary of State wants from them: so distant from each other are the views of the two sides on the world and on one another. The author says:
"Yeltsin in the early 1990s was sure that he was leading Russia to join the free and "civilized" world, which was going to accept Russia with an embrace in Russia's habitual capacity of a superpower equal to America, that has just turned "good". These hopes never materialized."
The author concludes by saying that the U.S. never understood the fact that it was not Russia but the USSR that lost the Cold War. Russia was created first of all as a rejection of the USSR, and later prevailed over it. This fact is not clearly understood by either of the sides – Russian or American, and that is why it is so hard for them to figure out each other's intentions and actions.May 19 is the 85th anniversary of the Young Pioneers, the Soviet-born Boy Scout-type organization that was set up after the Communist revolution and Civil War and borrowed heavily on symbols and rituals of the Boy Scouts and Girl Guides, adding mainly the spirit of proletarian solidarity.
VREMYA NOVOSTEI
has a whole page on this youth organisation, with a photograph showing Young Pioneers together with Nadezhda Krupskaya, the widow of Lenin. A member of every generation says a few words on the page, and the reader can gradually see the whole history of the Pioneers, from the zeal of the1920s to the disillusionment of the 1980s.
You can share this story on social media: