Media Mirror - 07.06.07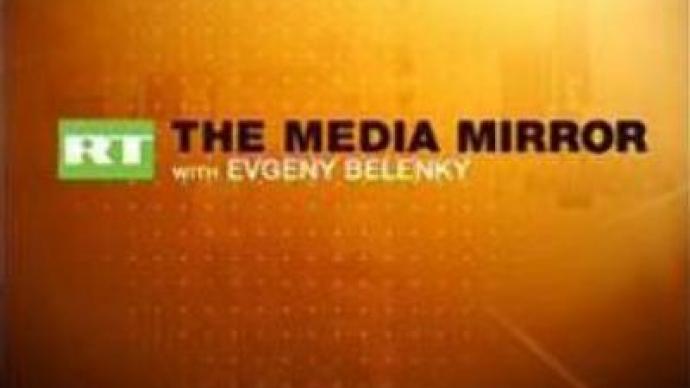 Russian newspapers on Thursday gave prominence to the G8 summit which remains the main news and commentary item in the media. They also write about Serbian FM's visit to Moscow and Russian democracy problem.
VREMYA NOVOSTEI
writes under the headline "Global Warming" that the atmosphere at and around the meeting of the eight leaders is going to be as hot on Thursday as it was on Wednesday. The report leaves an impression that there is only one issue on which at least a few of the participants, including President Putin, President Bush and their colleagues from Japan and Canada can agree – greenhouse gas emissions. Unfortunately, they agree with each other to disagree with the German initiative about reducing the emissions by about 50%.
ROSSIYSKAYA GAZETA
says that there are four issues that are causing serious differences at the summit – the U.S. missile defence elements in Europe, Kosovo's independence, Russia's use of its energy supply as a weapon and the state of democracy in Russia. Neither of the four has an easy solution as none of the interested parties is ready to shift and much less compromise.
NEZAVISIMAYA GAZETA
is forthcoming the democracy problem.
"It is hard to verify and calculate an amount of democracy. Putin's rating at the end of his term is much higher than that of Bush or Blair in the beginning of theirs,"
the newspaper says.
"It means that our people whose rights and freedoms are the matter of concern for the Russian opposition and Western public opinion, are quite satisfied with their President,"
it adds.It is hard to explain to Russia why 1/5 of the hardware elements of the U.S. missile defence have to be deployed in Poland, if they are against still non-existent Iranian missiles?
"Iran is not yet a real threat to the U.S. or Europe but it is a threat to Israel. Why not deploy these elements in Israel instead?"
the editorial asks.
VREMYA NOVOSTEI
has a report on the Moscow visit of the new Serbian Foreign Minister Vuk Jeremic. The report is titled "No compromise: Russia will not let them sever Kosovo from Serbia."
IZVESTIA
describes an alternative to the gay pride parade – a heterosexual pride event organised by several leading pop stars in a Moscow nightclub. One of the organisers said in the beginning of the show that the idea of this event was to demonstrate that there still are heterosexuals on the pop scene, and that the only natural cure to the de-population of Russia is reproduction, reproduction and more reproduction.
You can share this story on social media: