Media Mirror - 04.06.07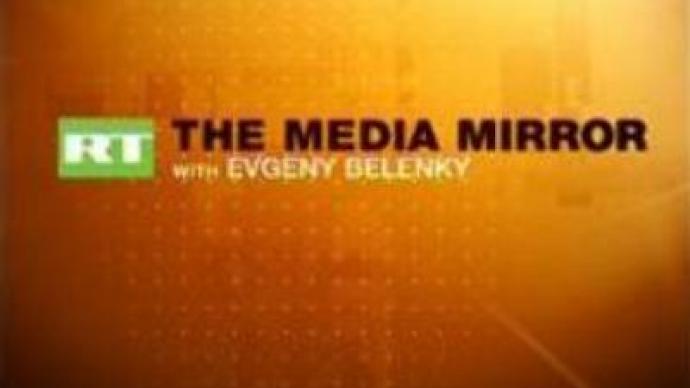 Many newspapers have reports from Friday's meeting of Russia's leader with journalists from the G8 countries. Also, the Russian press publishes an interview with an expert who says Iran is a bigger danger to the world than North Korea.
Kommersant
has the full transcript plus an article titled "Vladimir Putin served a hot dish to journalists". The article reports on the round table press conference and the dinner that followed. The paper writes that the President left the hotter issues, like the suggestion that the Constitutional term of a President of Russia should be extended to five or seven years, to the end of the dinner. The paper also hits out at the German magazine Der Spiegel for initiating an agreement to put an embargo on the text of the round table till Monday and breaking it on Saturday by publishing it on the magazine's website."Nothing to fear", under this headline
Vremya Novostei
publishes a report on the U.S. President George W. Bush's interview to the European press which was addressed more to Vladimir Putin than to the European public. The message is: there's nothing to fear for Russia from the U.S. missile defence expansion into Eastern Europe, as Russia is America's friend. Putin in his interview said that if a part of the U.S. strategic nuclear potential ended up in Europe and presented, according to the opinion of the Russian military experts, a threat to Russia, this country will have to take consequent counter steps.
Rossiyskaya Gazeta
publishes an exclusive interview with former U.S. Secretary of Defense William Perry, now a prominent expert on nuclear technology and weapons of mass destruction, who says that Iran, not ready to produce nuclear weapon within the next two-three years, still presents a bigger danger to the world than North Korea as Iran has no necessity or wish for a deal with the international community. It has an ideological reason to use nuclear weapons and is too close with known terrorist organisations.The expert says that for Iran the possession of nuclear weapons has become:
"A matter of national prestige. Besides, they see it as a means of applying pressure on neighbouring countries and as a guarantee of security."
Asked about the means of delivery available to Iran, William Perry responds:
"Iran has airplanes with considerably short range. I do not think that in the near future Iran will be capable of mounting nuclear warheads on missiles. This is extremely unlikely."
From ballistic missiles to space missions.
Novaya Gazeta
has an article describing a tough experiment, part of the Russian programme for a manned flight to Mars. In a few months the Institute of Medical and Biological Problems is planning to put six men and women into four interconnected units resembling modules of a spaceship, completely isolated from the outer world. The simulation Mars expedition crew is going to spend 520 days inside.
You can share this story on social media: