Mass disorder trial for Belarus opposition leader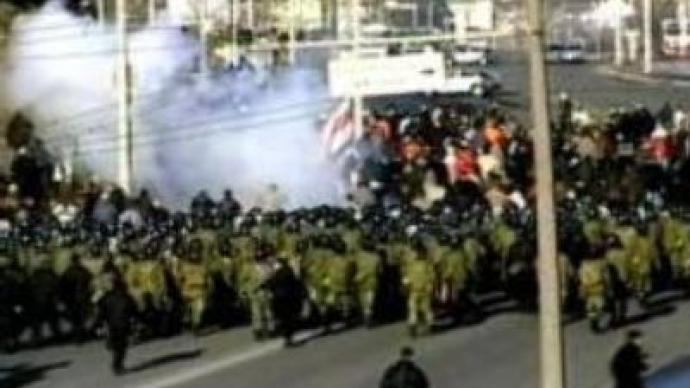 An open-session court at Minsk in Belarus is hearing charges against former Belarusian presidential candidate Aleksandr Kozulin, accused of hooliganism and organising mass disorder.
He could face six years' jail. Kozulin was arrested in March during opposition election campaign protests.Kozulin called the case a political issue and announced a vote of no confidence in the court. All his defence petitions have been rejected. Ambassadors from European Union countries and
Minsk
representatives of the Organisation for Security and Co-operation in
Europe
are expected to attend the hearing.
You can share this story on social media: