Kicked out: Martial arts expert banned from UK over incitement fears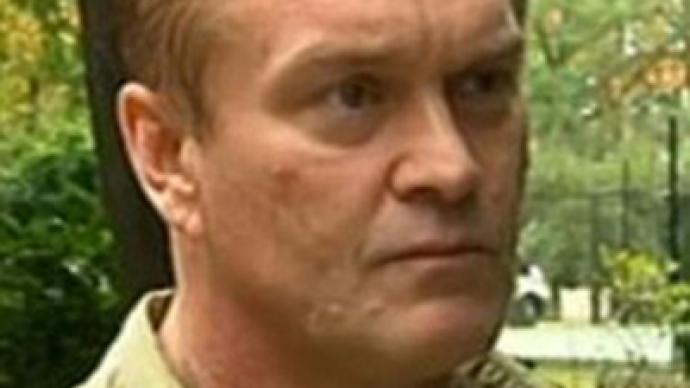 A US martial arts expert has been barred from entering the UK because the British Home Office believes his "kill or be killed" philosophy could encourage violence or vigilantism.
Tim Larkin, 47, was planning to visit Britain to teach martial arts in London's Tottenham neighborhood, and was also hoping to participate in a Martial Arts Show in Birmingham. But just as he was boarding an airplane in Las Vegas, he received a letter from the UK Border Agency, saying he was barred from entering the country. "We can confirm that the individual in question is subject to an exclusion order," a Home Office spokesman was quoted by The Daily Mail as saying. "The Home Secretary will seek to exclude an individual if she considers that his or her presence in the UK is not conducive to the public good."Larkin, who had no problems visiting the UK three years ago, said the move was a "gross overreaction.""I think it's a gross overreaction, especially with some of the people who are allowed to come in and out of the UK," Larkin stated.The former military intelligence officer added that he may contact British MPs to recall the exclusion order.Rosie Cooper, the MP that initially warned the government of Larkin's visit, expressed her gratitude for Home Secretary's decision to bar him from entering Britain. She noted that Larkin "teaches an extreme and violent form of self-defense that is unwelcome here." In his book "How to Survive: The Most Critical Five Seconds of Your Life" Tom Larkin describes how to use "deadly force" on an attacker. This involves breaking the spine and other bones, crushing ribs and rupturing testicles. One of the chapters is titled "Violence is About Injury, Why you Must Learn to Kill and Kill it Simple, Stupid". Larkin also maintains a website featuring instructional videos on how to break an assailant's spine and elbows. Larkin claims that his litigious techniques were adopted by the US Special Forces, including the Navy Seals that took part in the Osama bin Laden assassination operation.Larkin joins a slew of other controversial figures who were banned from entering the UK at one time or the other. The list also includes Hamas member Yunis Al Astal, American white supremacist Don Black, as well as rapper Snoop Dogg, who was issued an exclusion order after he and his entourage vandalized a duty-free shop at Heathrow Airport. The rapper was later removed from the list.
You can share this story on social media: